Board Members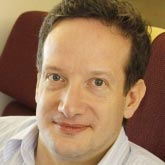 James Clark
James Clark has been contributing to the Open Source community for nearly 20 years. In the past 15 years, his work has focused on SGML/XML, where he is a renowned pioneer of these technologies. Since its publication in February 1998, XML has achieved widespread industry acceptance as a key technology for the future development of the Web. In 2001, James was awarded the first XML Cup.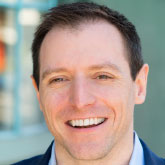 Tyler Jewell
Chairman
Tyler Jewell is a venture partner at Toba Capital focusing on application development, middleware and systems management markets. His investments include ZeroTurnaround, InfoQ, WSO2, and AppHarbor. He also sits on the advisory boards of TomiTribe and SD Elements. Tyler is also the founder and CEO of Codenvy, a cloud development environment for coding, building, and testing applications in the cloud. He's previously held leadership positions at Oracle, Quest (acquired by Dell), and The Middleware Company (acquired by TechTarget), and BEA (acquired by Oracle). He holds degrees in Computer Science and Economics, and is the author of three books on Java.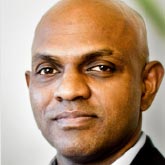 Dr. Sanjiva Weerawarana, CEO and Chief Architect, founded WSO2 in 2005 in order to reinvent the way enterprise middleware is developed, sold, delivered and supported through an open source model. Prior to starting WSO2, Sanjiva worked for nearly eight years in IBM Research, where he focused on innovations in middleware and emerging industry standards. Sanjiva also has been committed to open source development for many years. He is an elected member of the Apache Software Foundation and in 2003 founded the Lanka Software Foundation, a non-profit organization formed with the objective of promoting open source development by Sri Lankan developers.
Board Observers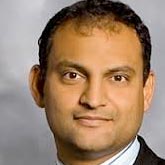 Pankaj Srivastava
Pankaj Srivastava brings more than 20 years of Systems Integration, Solutions and Software Engineering, and Enterprise Architecture experience. He has played the role of Technical / Business leader of many innovative Software Engineering Groups and Solutions Technology Groups. Over the years he has also developed in-depth technical expertise in the areas of Application Infrastructure, SOA, Middleware and Enterprise Applications, Video-based applications, and Cloud Applications. At Cisco over the past 14 years, he has led several innovative solution development and delivery initiatives, creating solutions and businesses around those new solutions.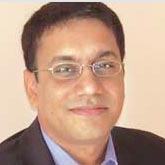 Alok Bardiya
Alok Bardiya is a senior executive with 16+ years of leadership experience spanning Fortune 500 companies, Entrepreneurship and Board of Directors positions with high growth companies. He has a strong track record in starting and growing businesses; establishing and leading functions (sales, marketing and strategy) in large companies with topline responsibility; venture capital investing/corporate M&A. His specialties include general management; building new businesses right from the planning stage, function & BU head; led Sales (multiple businesses), global marketing, and strategy, corporate; venture capital investing / mergers & acquisitions.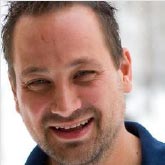 Paul Fremantle
Paul Fremantle, co-founded WSO2 in 2005, and served as CTO leading overall product strategy. Recognized by InfoWorld as a Top 25 CTO, he was responsible for leading development of the groundbreaking WSO2 Enterprise Service Bus. Currently he is working on his doctorate in IoT Security. Paul has always played a pioneering role in open source development, beginning with the original Apache SOAP project and his role in leading IBM's involvement in the Axis C/C++ project. Paul is a member of the Apache Software Foundation, and he previously served as vice president of the Apache Synapse project.