Barcelona Digital (eKauri)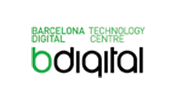 The non-profit Barcelona Digital Technology Center (BDigital) developed eKauri, an e-health and smart home platform that empowers seniors to gain autonomy, participate in modern society, and achieve independence through ICT-based solutions. WSO2 helped the eKauri platform, which is cloud-enabled and uses credit-card sized Raspberry Pi computers and Z-Wave wireless home automation devices, by exposing all backend systems via APIs that form the backbone of applications used by patients and caretakers. eKauri also relies on 4 products from WSO2's 100% open source platform: WSO2 API Manager, WSO2 Identity Server, WSO2 Enterprise Service Bus (WSO2 ESB), and WSO2 Application Server.
Case Study
BDigital Delivers E-Health and Smart Home Platform Using the WSO2 Carbon Platform.
View Case Study