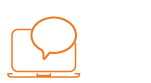 WEBINAR
In this webinar, Johann Nallathamby and Darshana Gunawardana will discuss the new feature-packed release of WSO2 Identity Server and its newest enhancements deemed critical for any product in the Identity and Access Management space.
http://go.pardot.com/l/142131/2016-09-22/2dn19f*275161955***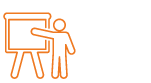 WORKSHOP
Sign up for this session to learn the capabilities of WSO2's SOA, API management, and integration platform.
20 Feb | 22 Feb
2017
Monday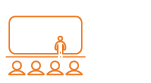 CONFERENCE
Digital Transformation Through Open Source
Witness inspiring keynotes and success stories on how enterprises are winning with our cutting edge technologies in a connected world, WSO2Con USA 2017 is tipped to be a great opportunity to engage and learn more from the WSO2 team of experts and others in our community.