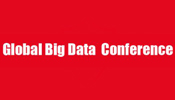 Innovative Software Architecture has become a major competitive advantage for many organizations and hence maintaining a proper platform is vital for an organization's survival. This conference provides insights and potential solutions to address Architecture issues from well known experts and thought leaders
Integration was treated as old-school technology when microservice architecture (MSA) was introduced. Later on, when theory became practice technologist who designed and implemented MSA identified the important role integration plays in this modern architecture paradigm. During this session Asanka will discuss how integration fits into MSA and technologies that can be used to implement integration microservices.
Speaking at the conference is also Prabath Siriwardena. His talk will guide you through multiple attacks that took place over last the couple of years, exploiting security vulnerabilities in various OAuth 2.0 implementations, their root causes and how to mitigate any future security exploits by following best practices.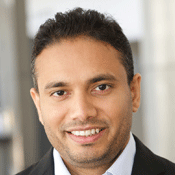 Asanka Abeysinghe is vice president of solutions architecture at WSO2. In his role, he spearheads the company's customer facing technical tasks and oversees the solution architecture and technical sales functions. He also provides consulting to key WSO2 customer and conducts workshops specifically targeted at enterprise architects and technical managers. Asanka has over 20 years of industry experience, which include implementing projects ranging from desktop and Web applications through to highly scalable distributed systems and SOAs in the financial domain, mobile platforms, and business integration solutions.
Talk Details
The Role of Integration in Microservice Architecture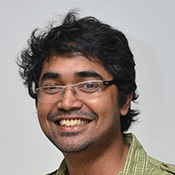 Prabath is the Director of Security Architecture at WSO2. Prior to his current role, he chaired the management committee of Integration Technologies. He holds a degree in Civil Engineering and a masters in Computer Science from University of Moratuwa, Sri Lanka. He is a member of OASIS Identity Metasystem Interoperability (IMI) TC, OASIS eXtensible Access Control Markup Language (XACML) TC, and OASIS Security Services (SAML) TC. Prabath is also a member of Apache Axis PMC. He has delivered talks at numerous international conferences including OSCON, ApacheCon, WSO2Con, EIC, OSDC, and IDentity Next
Talk Details
OAuth 2.0 Threat Landscapes For Identity Architects And Developers