Identity Management and Security
Address Complexities of Connected Identity Environments
A single monolithic identity model doesn't work in today's connected business where increased business interactions and activities create complex environments. Enterprises need to use open standards and open security models to federate identity and access control - not just across organizations, but across different technologies, standards, and models.
WSO2 efficiently undertakes the complex task of identity management across enterprise applications, services and APIs by utilizing the full breadth of the WSO2 platform. The WSO2 open source model avoids vendor lock-in and enables integration across systems, acting as a fully functional Enterprise Identity Bus.
Reduce Time to Production

Deploy WSO2 Identity Server over an existing enterprise user store to enable identity federation, user provisioning, fine-grained access control and identity management features with minimal effort. Further you can facilitate identity federation between multiple heterogenous environments with no or minimal impact on the existing setup.

Reduce Operational Cost

WSO2 Identity Server facilitates managing user identities across the complete lifecycle - from onboarding to exit. It helps leveraging and propagating user identities across multiple applications in a standard manner, and also automates user provisioning to on-premise as well as to cloud applications. In addition, WSO2 Identity Server comes with self-user registration and self password reset features that would significantly reduce help-desk costs.

Enhance End-user Experience

With Single Sign-On(SSO) and automated user provisioning features supported by WSO2 Identity Server, an enterprise can build an extremely improved user experience for the end user by totally eliminating the need to manage multiple user credentials across different applications. WSO2 Identity Server also provides a dashboard to manage end user profiles for themselves.

Enable Secured Access to Cloud

The identity federation and provisioning features in WSO2 Identity Server facilitates enterprises to expose their internal user store for cloud applications such as Google Apps, Salesforce and many more, in an extremely secured way. Identity Server further facilitates enabling fine-grained access control at the point of authentication to make sure only the authorized user will be able to access cloud services.

Integrate with Legacy Systems

The highly extensible architecture of WSO2 Identity Server facilitates in building custom user store managers, authenticators, provisioning connectors and many other extension points to connect to legacy systems and build a common unified identity platform across the enterprise.

Secure Business APIs

WSO2 Identity Server provides a comprehensive security model based on OAuth 2.0 to secure access to APIs. Further the XACML 3.0 support in WSO2 Identity Server can be leveraged to build a fine-grained access control model. WSO2 Identity Server along with WSO2 API Manager can build a comprehensive API security ecosystem for an enterprise.
Identity Management and Security
Success Stories
WSO2 is enabling organizations globally to secure their vital assets and manage growing numbers of identities through its highly scalable, fully compatible product stack.
In successfully dealing with the mounting complexity of security demands enterprises are met with, WSO2 products such as the Identity Server are able to provide sophisticated security and identity management functionalities.
With the ability to draw on the strengths of the most widely used standards and features for security and identity management across the Web, the WSO2 solution offers a platform-agnostic approach that allows enterprise architects to implement a uniform security layer upon existing assets across the connected business.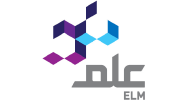 ELM Manages Identities of 4 Million Government Program Users with WSO2 Identity Server
View Case Study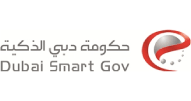 MyID and Identity Service Bus
Watch Video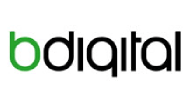 BDigital Delivers E-Health and Smart Home Platform Using the WSO2 Carbon Platform
View Case Study
Identity Management and Security
OEM
Extend Your Competitive Advantage with Robust WSO2 Security Features
WSO2 offers a comprehensive yet flexible OEM arrangement to meet your technology needs. Our mantra is to maximize your investment through support, services, integration and innovation - adding instantaneous customer value and speeding your time to market.
We acknowledge a strong and collaborative relationship is fundamental. Hence, we employ a high-touch and trusting philosophy throughout. This means we operate openly and team with our ecosystem.
With the ability to connect to any user store and meet all your customizations and app development needs, no matter how large or small, WSO2 Identity Server is the go-to embeddable solution for identity management.
Contact us today to learn how our OEM program can benefit you.
Contact Us
WSO2 OEM Advantages
Quicker Time to Market
Designed to be easily customized and embedded with options to deploy in the cloud or on-premise.
100% Open Source and Open Standards Compliant
No legal potholes for long-term inclusion in your product set.
World-Class Services and Support
The assurance of a global enterprise providing you updates and the required back-end support, patches and service packs to keep the end customers satisfied and to minimize the effort of the OEM to keep them that way.
A Business Model That Works for You
Flexible pricing options that simplify, not complicate, your business.