CASE STUDY
AXA Malaysia Builds a Secure, Centralized System to Provide More Choices for Their Customers
HIGHLIGHTS
150
web visits
a day
APIs
exposed
securely
Website traffic increased, APIs exposed securely, and the platform ready for further business growth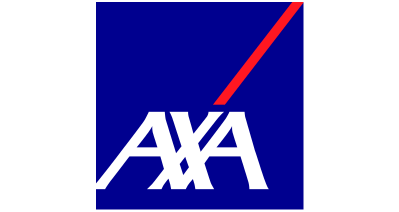 Industry: Financial Services
Country: Malaysia
About AXA Malaysia
Global leader in insurance and asset management
Serves 108 million customers in 57 countries
Products and services focus on property-casualty, life and savings, and asset management
More information: www.axa.com.my/
CHALLENGES
AXA Malaysia is a part of the AXA Group, whose mission is to empower people to live better lives, understand their journey, and provide them with experiences that add value. In Malaysia, the company is composed of AXA Affin General Insurance and AXA Affin Life Insurance. AXA Affin General Insurance in particular protects over 1 million customers, has more than 800 employees in 22 offices.
As with any insurance company, AXA Malaysia wanted to integrate their IT systems with a network of third parties. A well-integrated, scalable, and centralized system would enable AXA Malaysia to offer a seamless experience for individuals looking for insurance options and promote their offerings. The company also knows that such a centralized system is pivotal for business growth.
The enterprise challenges and outcomes at AXA Malaysia were underpinned by security - the new well-integrated system must be able to expose APIs to external parties securely so as to not pose any risks to customers, AXA Malaysia, and their wider network.
SOLUTION
AXA Malaysia worked with KGISL, a WSO2 Value Added Reseller, to integrate and centralize their systems. Given the business challenges and desired results, KGISL decided that an API-driven solution and API aggregation were the best approaches for this project.
The teams at both AXA Malaysia and KGISL evaluated a broad range of vendors at the beginning - cloud-based, proprietary, and open source options. Eventually, WSO2 became the vendor of choice due to its flexibility (amongst other factors). WSO2's open source technology has a decentralized approach that enables developers to build solutions easily as per enterprise demands. Furthermore, WSO2 API Manager - the product used in this use case - is a hybrid API management solution, so organizations can deploy it on-premise, on the public cloud, and even both. AXA Malaysia decided to proceed with deploying the solution on-premise.
The other factors that worked in favor of WSO2 in the evaluation stage were the fulfilment of technical requirements and the cost transparency. APIs play a key role in processing transactions and managing premium policies. WSO2 API Manager is used to design, develop, and publish APIs. The version control feature manages API releases and AXA Malaysia makes use of the product's analytics features to analyze real-time API traffic. The authentication and authorization features of WSO2 API Manager have facilitated AXA Malaysia to enhance the security of their communications, thereby addressing one of the most important business concerns prior to the start of this project.
RESULTS
After introducing API usage to their systems in one product line, AXA Malaysia now experiences approximately 150 website visits per day. They're anticipating an increase in web traffic once the technology is extended to include more product lines.
The ability to expose APIs to external partners with ease and security has helped AXA Malaysia immensely.
This is the basis for providing more products and services in the future. Furthermore, the solution has been very stable to date - there have been no bottlenecks, it is easy to maintain, and performs well.

(Case study contributors: Sithalka Gunawardana and Randika Navagamuwa from WSO2, KGISL, and AXA Malaysia)
Our Products
The #1 open source hybrid API Management platform
An API-centric, cloud-native, and distributed integration platform
Open Source Identity & Access Management for Agile Businesses
What are your enterprise challenges?
We can help!