CASE STUDY
Building a Microservice Container-Friendly Intercompany Trading System at Brenntag
HIGHLIGHTS
60% ▼
in processing
time
Over 60% decrease in internal order processing time
Can process internal orders in 1 day rather than 3 days
Implemented an agile, scalable, and resilient microservice cloud-based container-friendly architecture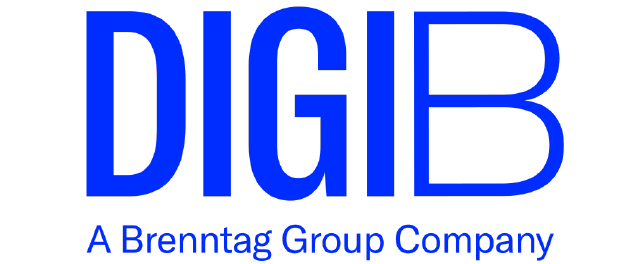 Industry: Chemicals
Country: Singapore
About DigiB
DigiB is a Brenntag Group company that acts as its digital hub and enables digital transformation for the chemical distribution industry. A German-based international company, Brenntag, is the global market leader in chemical and ingredients distribution. With 640 locations in 77 countries, the company generated sales of USD 14.4 billion in 2019. DigiB combines agile development and modern technologies with Brenntag expertise to design tools and platforms tailored to the needs of Brenntag customers, employees, and suppliers.
Challenge
As a multinational company, Brenntag has many internal intercompany trading processes in place. However, without a proper platform to manage these processes efficiently, they saw a decrease in productivity, with internal orders taking up to 3 whole days. They needed to digitize their processes and create an online platform that combines all Brenntag tools under one roof. A major requirement in this implementation included a seamless integration with their core enterprise resource planning (ERP) system — SAP.
Solution
In their search for the right solution, DigiB evaluated multiple vendors and finally chose WSO2 because of its success in many international banks and its wide network of technically sound partners such as 101Digital, who became the implementation partner for the project. Also, the evaluation of other middleware proved to be expensive and over-complicated for their requirements. The initial proof of concept (PoC) with WSO2 played an important role in proving how well the solution worked with SAP, which was one of DigiB's key requirements.
With approval, they then moved on to implement the platform: Brenntag Source – Intercompany Trade. This inter-company trading platform interfaces into their SAP ERP system. It is based on a microservice architecture (MSA) and deployed on containers on a cloud residing in Singapore. The platform is currently live in the Asia Pacific region. Brenntag Source – Intercompany Trade consists of a few WSO2 products, each used for specific functionality:
A distributed deployment of WSO2 API Manager (API publisher/developer portal, API gateway, and traffic manager), which is used to expose trade operations to Brenntag consumers via APIs. These 110+ APIs include operations such as creating, managing, and retrieving purchase and sales orders.
The Integrator Profile in WSO2 Enterprise Integrator, which is used to integrate with systems like SAP, document management systems, and Kafka. The integrator does mediations such as data transformation and translations, orchestration, and aggregation.
WSO2 Identity Server, which is used for user management, API security, authentication, and authorization.
RESULTS
With this move from a monolithic architecture to a microservice cloud-based, container-friendly architecture, Brenntag and DigiB were able to reorganize their Asia Pacific regional hub activities, in turn increasing throughput and creating value within the organization. The new Brenntag Source intercompany trade platform, which is agile, efficient, scalable, and resilient, allows them to now process internal orders within a day, rather than 3 days.
Using WSO2 to implement Brenntag Source – Intercompany Trade was a key part of our strategic vision of moving away from a monolithic architecture into a microservice cloud-based, container-friendly application architecture. This has helped us to bring products to the market faster due to its agile nature and ease of implementation with WSO2. This has also improved the efficiency, scalability, and resiliency of the intercompany trading processes among the internal entities."
Mei Lin Wong, Regional Managing Director – DigiB Asia Pacific
(The contents of this webpage ("Contents") are for general information purposes only. No warranties or representations of any kind are given in respect of the Contents. All liability in any form howsoever arising from any use of or reliance on the Contents are hereby disclaimed. No part of the Contents may be reproduced, copied or distributed. )
Our Products
The #1 open source hybrid API Management platform
An API-centric, cloud-native, and distributed integration platform
Open Source Identity & Access Management for Agile Businesses
What are your enterprise challenges?
We can help!