CASE STUDY
ICA Selects WSO2 to Create a Single Platform for API Management
HIGHLIGHTS
Over 1 billion transactions handled monthly
Over 300 API's facilitated
Challenge
ICA has acquired a number of companies in order to broaden its product offerings to include pharmaceuticals, real estate, and financial services. However, while ICA desired to build its own API Management solution in order to create a consolidated API platform across all of their products, they encountered a common roadblock: the project would necessitate diverting resources away from ICA's core products and business processes.
ICA had several similar products that did the same things; the company required a product that was not bundled with other applications, but rather a stand-alone product with core functionality. ICA required a product that could provide more self-service functionality and was ready for faster digitalization.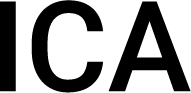 Industry: Retail
Country: Sweden
About ICA
The primary business of ICA Gruppen is grocery retail. The Group comprises ICA Sweden and Rimi Baltic, which primarily operate in the grocery retail sector, ICA Real Estate, which owns and manages properties, ICA Bank, which provides financial services, and, since January 2015, Apotek Hjärtat, which operates in the pharmacy sector. In 2020, ICA Gruppen had approximately SEK 126 billion in net sales and approximately 23,000 employees, the majority of whom worked in Sweden and the Baltic region. ICA employs approximately 50,000 people in offices, logistics, and 1,840 wholly-owned or retailer-owned stores and pharmacies.
Solution
WSO2 API Manager was chosen by ICA because of its flexible API solution and collaborative approach to enterprise partnerships, allowing ICA to combine its API and APIU systems into a single, easy-to-use architecture. ICA and WSO2 collaborated extensively to build various new features that would help ICA enhance its processes and procedures as its enterprise product line grows.
WSO2 API Manager also gives teams unrivaled adaptability and simplicity. WSO2 API Manager is now used by ICA for all public and internal APIs, thanks to the flexibility of WSO2's core open source products. ICA plans to shift all services to the cloud, given the fact that 90% of the platform is now implemented on-premises.
RESULTS
Because WSO2's infrastructure connects all of ICA's API offerings, the company can save money on operations, which leads to more revenue opportunities. The rebuilt infrastructure is housed in a secure environment with 24/7 support.
Our Products
The #1 open source hybrid API Management platform
An API-centric, cloud-native, and distributed integration platform
Open Source Identity & Access Management for Agile Businesses
What are your enterprise challenges?
We can help!