CASE STUDY
SACEM Leverages WSO2 Technology to Distribute Music from over 300,000 Creators
HIGHLIGHTS
Platform availability at 99.98%
Over 5 million API calls handled every month
Over 96.6 terabytes of streams processed
Challenge
SACEM needed to build a transversal and hybrid integration platform to boost innovation in accordance with its digital transformation initiatives. The platform required to better integrate SACEM with its ecosystem, which included many vendors, enterprises, and individuals. It also needed to make IT evolutions easier by using standards and reusable services, as well as better catalog and manage these services while supporting innovation.
SACEM had a number of APIs internally, but they were mostly custom-built, didn't follow any standards or protocols, and weren't restful APIs. SACEM was unable to make these APIs available to the ecosystem because of the security risk.
WSO2 was one of the vendors reviewed by SACEM because of its affinity for Java and open-source technologies. A complete requirement matrix was filled up, and WSO2 API Manager was found to have some of the best coverage at a reasonable price. A proof-of-concept was carried out to test the solution and confirm the decision.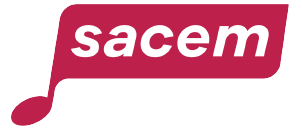 Industry: Entertainemnt
Country: France
About Sacem
SACEM (Society of Authors, Composers, and Publishers of Music) represents and defends 182,520 members in France and around the world, as well as playing a vital economic role in the preservation of musical creation. SACEM has the world's largest repertory of authors, composers, and publishers.
SACEM is a non-profit, non-trading business owned and controlled by its members, whose most valuable asset is its territorial presence, which ensures fair, efficient royalty collections and close relationships with clients and members in every region.
Solution
WSO2 API Manager was chosen as SACEM's primary API management solution. It was implemented in three phases to target three different perimeters:
SACEM started by deploying it on a small scale to handle APIs that are utilized by the online site and mobile apps.
Its application was then broadened to include on-premise and B2B integrations.
Finally, SACEM made it available on a public cloud provider.
WSO2 API Manager is used in conjunction with a message broker and an IPaaS solution (Boomi) (RabbitMQ). WSO2 API Manager is a component of the platform that is directly available to platform customers via the developer portal, which includes API documentation.
SACEM also developed a real-time monitoring system for the platform, allowing the company to track all platform activities and generate relevant dashboards. SACEM can also use these dashboards to quickly remedy any issues that arise.
SACEM has successfully deployed different versions of the product on multiple sites utilizing a variety of deployment models over the years. The company aims to standardize deployments and make Docker images more widely available on Kubernetes clusters.
SACEM diverted traffic and published the main legacy APIs on WSO2 gateways. At gateway level, the organization has enabled traceability and monitoring to aid in the improvement of knowledge and the development of a factual understanding of the applications.
SACEM's WSO2 gateways now handle over 5 million API calls each month.
RESULTS
WSO2 API Manager is now a critical component for delivering new functionality in a consistent manner, both internally and for SACEM members, clients, and partners.
A specialized WSO2 API management and integration team aid in the efficient publication and consumption of APIs. While reusable API architecture typically necessitates additional work, using WSO2 API Manager is beneficial to future projects by allowing the company to quickly subscribe and test APIs.
A recent example to highlight the ease of API deployment and security stems from the beginning of the pandemic.
During the COVID pandemic, the music industry was heavily hit, and SACEM members' live events were canceled. As a result, many of them resorted to continue sharing their work, broadcasting concerts or DJ sets online.
SACEM set up an exceptional supplemental distribution of royalties, specifically geared to the broadcasting of live streams, to respond to this unique predicament.
WSO2 API Manager helped in the creation and deployment of essential APIs in a short amount of time, allowing members to declare their live streams and SACEM internal systems to process them.
Our Products
The #1 open source hybrid API Management platform
An API-centric, cloud-native, and distributed integration platform
Open Source Identity & Access Management for Agile Businesses
What are your enterprise challenges?
We can help!