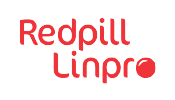 Redpill Linpro, the leading provider of open source implementation services in Scandinavia, and WSO2 Inc., provider of the industry's most comprehensive open source cloud and middleware platform, have signed an agreement to make Redpill Linpro a systems integration partner for Scandinavia.
Redpill Linpro have already started the adoption of WSO2 services and concepts to support customers with their digitalisation. Through innovative and well-structured services and packages, we are providing customers with agile solutions and services to enable bi-modal "mode 2" capabilities. By doing this, we are helping customers with their digitalisation and at the same time helping them enable new business opportunities to make the most of the power that lies in the wealth of data generated and published inside and outside of modern organisations. A few examples of these concepts are the Integration Brokerage solution for easy integration and the API Ready model that we are already delivering to customers.
"By adding the WSO2 platform to our already strong integration offering, we will increase our capability to assist customers with the required integration and API management capabilities to support digitalisation and "mode 2" IT. The WSO2 platform is 100% open source, ready for deployment in the cloud or on premise and offers full coverage but yet componentized architecture that gives us and our customers an unprecedented flexibility", says Anders Liling, CEO of Redpill Linpro.
A new twist to an old relationship
The Scandinavian systems integration partnership comes as a natural expansion of the existing partnership in which Redpill Linpro have delivered WSO2 training globally.
"In today's connected world, Fortune 500 companies worldwide rely on the pre-integrated products from our comprehensive 100% open source WSO2 middleware platform to extend their applications and processes across the Web, cloud, mobile devices, and Internet of Things, collectively driving billions of interactions each day," said Dr. Sanjiva Weerawarana, WSO2 founder, CEO and chief architect. "We are thrilled that Redpill Linpro is expanding on their role in providing best-in-class WSO2 training. As a systems integration partner, Redpill Linpro will leverage deep expertise in service-oriented architecture and API management to help customers in Scandinavia optimise their use of our WSO2 platform to reach their business goals."
"We have a long established partnership with WSO2 emerging from when we collaborated on creating and delivering the WSO2 global training and certification program. Through this work, we have gained a genuine and deep knowledge from the WSO2 components and their usage in different sectors globally. We bring this knowledge, experience and insights with us when forming new concepts around agile integration and API management on the WSO2 platform. By combining technical capabilities and the flexibility in the platform, with our knowledge and private cloud solutions we can deliver APIs and integration capabilities the way the world requires today", Anders Liling concludes.
For more information, contact
Fredrik Svensson, Business Manager Java Solutions, Redpill Linpro, mobile: 070-603 36 35, e-mail: fredrik.svensson@repill-linpro.com, www.redpill-linpro.se

Nirosh Perera, Senior Director, Partnerships, WSO2 Inc. mobile: +1 408 754 7388 ext. 51647, e-mail: nirosh@wso2.com
About WSO2
WSO2 delivers on the promise of the connected business with the only completely integrated enterprise platform that enables businesses to build, integrate and manage their APIs, applications, and Web services on-premises, in the cloud, and on mobile devices. Leading enterprise customers worldwide rely on WSO2's award-winning 100% open source platform and its robust governance and DevOps functionality for their mission-critical applications. Today, these businesses represent nearly every sector: health, financial, retail, logistics, manufacturing, travel, technology, telecom and more. Visit https://wso2.com or check out the WSO2 community on the WSO2 Blog, Twitter, LinkedIn and Facebook.
Trademarks and registered trademarks are the properties of their respective owners.