Technical session will examine how developers can use the Apache Stratos (incubating) polyglot PaaS framework to develop, test and run scalable, multi-tenant cloud applications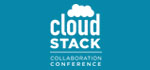 Palo Alto, CA – April 7, 2014 – Expanding cloud adoption across the enterprise requires the ability to extend multi-tenancy and other cloud capabilities to both new and existing software. WSO2 Vice President of Developer Evangelism Samisa Abeysinghe will examine the architectural features of the Apache Stratos (incubating) platform as a service (PaaS) that support this requirement at the Cloudstack Collaboration Conference North America 2014.
WSO2 is a Platinum Sponsor of Cloudstack Collaboration Conference North America, which will run April 9-11, 2014 at the Westin Denver Downtown in Denver, Colorado.
Apache Stratos (Incubating) Polyglot PaaS Framework
Samisa's session, "Apache Stratos – PaaS Project from the Apache Community," will be held 12:15-12:45 p.m. on Thursday, April 10, 2014 in the Horace Tabor room.
In this session, Samisa will examine the cartridge architecture and key features of the Apache Stratos (incubating) PaaS framework, and how they enable developers to run both new and existing applications in a cloud-native, multi-tenant environment. He also will discuss how the polyglot PaaS framework provides developers with a cloud-based environment for developing, testing and running scalable applications. Additionally, he will explore how the PaaS delivers high utilization rates, automated resource management, and platform-wide insight including monitoring and billing.
About the Presenter
Samisa Abeysinghe, WSO2 vice president of developer evangelism, has nearly 15 years of experience working for systems integrators and software vendors with global exposure. Previously, he led the development of WSO2's cloud and middleware platforms as vice president of engineering. Prior to WSO2, Samisa worked for systems integrators and software vendors with global exposure. He is a longtime Apache Web Services project committer, and initiated the Apache Axis2/C project. In addition to several published articles, Samisa has authored two books: "RESTful PHP Web Services" and "PHP Team Development."
Comprehensive Approaches to Enterprise PaaS
The WSO2 booth at Cloudstack Collaboration Conference North America will have experts in cloud computing available to demonstrate comprehensive WSO2 PaaS offerings that build on the Apache Stratos (incubating) project.
WSO2 Private PaaS (formerly WSO2 Stratos) provides the industry's most complete, open enterprise-grade platform as a service. It features a cartridge-based architecture that combines support for heterogeneous applications and service-oriented architecture (SOA) platform runtimes with native, secure multi-tenancy.
WSO2 Private PaaS includes the WSO2 PaaS Foundation, which is an instance of the Apache Stratos (incubating) PaaS framework; all pre-integrated, cloud-ready, and fully multi-tenant WSO2 Carbon middleware products; and cartridges for MySQL, PHP and Apache TomCat. Through the use of jclouds, WSO2 Stratos 2.0 offers the ability to run on almost any infrastructure as a service (IaaS) cloud, including SUSE Cloud and other OpenStack-based offerings, VMware, Eucalyptus, and Amazon Elastic Compute Cloud (EC2).
WSO2 App Factory is the enterprise DevOps PaaS that is built on—and integrates with—the award-winning 100% open source WSO2 Carbon enterprise middleware platform and WSO2 Private PaaS. A shared, self-service, multi-tenant and elastic platform, WSO2 App Factory empowers teams to collaboratively create, develop and deploy enterprise applications into cloud environments—without the delay of server provisioning.
Robust governance and life cycle management in WSO2 App Factory, including the ability to integrate with any software development life cycle (SDLC) tools, ensure compliance with IT, corporate and government policies. At the same time, the ability to create an intuitive Apple or Google Marketplace-like storefront means developers can easily subscribe to and consume APIs, applications and gadgets.
About Cloudstack Collaboration Conference North America
The CloudStack Collaboration Conference North America brings together developers, systems administrators and DevOps professionals who are building and managing large networks of virtual machines and advancing the state-of-the-art for cloud computing technologies. Aimed at users, developers and everybody else interested in Apache CloudStack, the CloudStack Collaboration Conference is the place to learn more about CloudStack or join developers to discuss the past, present and future. For more information, visit http://events.linuxfoundation.org/events/cloudstack-collaboration-conference-north-america.
About WSO2
WSO2 is the only company that provides a completely integrated enterprise application platform for enabling a business to build and connect APIs, applications, Web services, iPaaS, PaaS, software as a service and legacy connections without having to write code; using big data and mobile; and fostering reuse through a social enterprise store. Only with WSO2 can enterprises use a family of governed secure solutions built on the same code base to extend their ecosystems across the cloud and on mobile devices to employees, customers and partners in anyway they like. Hundreds of leading enterprise customers across every sector—health, financial, retail, logistics, manufacturing, travel, technology, telecom and more—in every region of the world rely on WSO2's award-winning, 100% open source platform for their mission-critical applications. To learn more, visit https://wso2.com or check out the WSO2 community on the WSO2 Blog, Twitter, LinkedIn, Facebook, and FriendFeed..