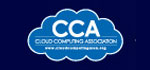 Panel session and white paper explore best practices for building, deploying and managing an e-government cloud
Palo Alto, CA – May 8, 2014 – Cloud adoption has had a tremendous impact on e-government, leading to reduced operations costs, a smaller IT footprint, the sharing of knowledge and infrastructure, and more effective public services. WSO2 Vice President of Platform Evangelism Chris Haddad will examine best practices for managing government cloud deployments in a panel discussion at Cloud Computing East 2014. The conference runs May 15-16 at the DoubleTree by Hilton Hotel in Washington, DC.
Additionally, a new white paper by WSO2 Director of Solutions Architecture Mifan Careem examines the technical considerations and requirements for cloud-enabling public services through a platform as a service (PaaS).
Cloud Computing East 2014: Government Cloud Management
Chris Haddad will join a panel discussion at Cloud Computing East 2014, which will be held on Thursday, May 15, 2014, from 2:00 – 3:00 p.m.
The interactive session, "gCLOUD© Management," is part of the event's Government gCLOUD© Track, focusing on government cloud computing deployments. As part of the panel discussion, Chris will explore government cloud management best practices for maintaining high availability, reliability and security integrity in a dynamic, hybrid environment. He also will examine the cloud-based technologies that are transforming business processes, improving efficiency, and streamlining costs.
In addition to Chris, the session will include moderator DCIA Associate Ross Freedman, and panelists: Clear Government Solutions President Chris Grady; Virtustream Senior Vice President Sean Jennings; and NetApp, Cloud Architect, US Public Sector Rediet Tilahun.
White Paper: Cloud Computing in E-Government
In his white paper, "Connected Government, Cloud Enabling Public Services," Mifan Careem looks at the functional and nonfunctional challenges that arise in building an e-government stack and how an enterprise-ready PaaS can help in solving these challenges.
Mifan begins by exploring the role of cloud computing in e-government, and how organizations are focusing on the delivery of technology to end consumers. He then examines three different PaaS models for e-government: centrally owned and managed; centrally owned, but locally managed; locally owned and managed.
Mifan also discusses the major requirements of a typical multi-tenant e-government application, as well as the challenges that arise when building an e-government stack. He also explores considerations, such as a hierarchical governance model and subtenants, and a multi-tenant portal solution to support both government-to-consumer and consumer-to-government interactions.
Finally, Mifan reviews how multi-tenant, cloud-ready WSO2 Carbon enterprise middleware products, WSO2 Cloud, and WSO2 Private PaaS can effectively address digital government requirements.
The white paper can be downloaded at https://wso2.com/whitepapers/connected-government-cloud-enabling-public-services.
About the WSO2 Presenter and Author
Chris Haddad, WSO2 vice president of platform evangelism, works closely with developers, architects, and C-level executives to increase adoption of WSO2 open source technology, improve the middleware platform, and maximize customer value. Prior to joining WSO2, Chris led research teams as a research vice president at the Burton Group and Gartner advising Fortune 500 enterprise organizations and technology infrastructure vendors.
Mifan Careem joined WSO2 as director of solutions architecture in 2013. Previously, he co-founded Respere in 2007, a technology startup specializing in humanitarian ICT solutions. Mifan also served as lead architect for many global projects, including the national initiative to build a cloud-based SOA platform for local government bodies in Sri Lanka. Additionally, he was a founding member and board director of the Sahana Project, delivering open source solutions for disaster recovery.
About Cloud Computing East 2014
Cloud Computing East is a strategic business summit jointly presented by the Cloud Computing Association (CCA) and the Distributed Computing Industry Association (DCIA). This year's conference will focus on two major sectors: government and healthcare, whose use of cloud-based technologies is revolutionizing business processes, increasing efficiency and streamlining costs. The Cloud Computing East 2013 speaking faculty will be made up of over 100 thought-leaders who will bring broad industry knowledge, technological savvy, and strategic insight. For more information or to register, visit http://www.cloudcomputingassn.org/events/T1401/overview.html.
About WSO2
WSO2 is the only company that provides a completely integrated enterprise application platform for enabling a business to build and connect APIs, applications, Web services, iPaaS, PaaS, software as a service and legacy connections without having to write code; using big data and mobile; and fostering reuse through a social enterprise store. Only with WSO2 can enterprises use a family of governed secure solutions built on the same code base to extend their ecosystems across the cloud and on mobile devices to employees, customers and partners in anyway they like. Hundreds of leading enterprise customers across every sector—health, financial, retail, logistics, manufacturing, travel, technology, telecom and more—in every region of the world rely on WSO2's award-winning, 100% open source platform for their mission-critical applications. To learn more, visit https://wso2.com or check out the WSO2 community on the WSO2 Blog, Twitter, LinkedIn, Facebook, and FriendFeed..
Trademarks and registered trademarks are the properties of their respective owners.