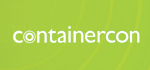 Presentation will discuss how teams can effectively manage container dependencies, independently scale container tiers, and deliver quality of service with n-tier applications
Mountain View, CA – August 12, 2015 – As containerization moves from lab work to production application projects, teams seek to achieve deployment agility, application resilience, and resource optimization. At ContainerCon 2015, WSO2 Vice President of Platform Evangelism Chris Haddad will explore how teams can containerize production n-tier applications to effectively manage container dependencies and achieve these goals.
ContainerCon 2015 is being held August 17-19, 2015 at the Sheraton Seattle Hotel in Seattle.
The presentation, "Bringing N-Tier Applications to Containers," will run 4:00 – 4:50 p.m. on Tuesday, August 18, 2015 in room Willow A. Chris will begin by discussing how teams are selecting complementary open source projects—such as Kubernetes, Docker Compose, Apache Mesos and Apache Stratos—to craft an open source platform that shifts legacy applications away from virtual machines and into containers. He then will demonstrate how teams can effectively manage container dependencies, independently scale container tiers, and deliver quality of service. Additionally, Chris will examine micro-service architecture patterns that are guiding teams toward application packaging strategies and container lifecycle decisions from a developer's perspective.
About the Presenter
Chris Haddad is vice president of platform evangelism at WSO2. He works closely with developers, architects, and C-level executives, as well as WSO2's engineering team, to increase adoption of WSO2 open source technology, improve the middleware platform, and maximize customer value. Prior to joining WSO2, Chris led research teams as a research vice president at the Burton Group and Gartner advising Fortune 500 enterprise organizations and technology infrastructure vendors on adoption strategies, architecture, product selection, governance, and organizational alignment.
About ContainerCon
Launched by The Linux Foundation, ContainerCon brings together leading contributors in Linux containers, the Linux kernel, and related projects to forge a path to continued innovation and education. Held alongside LinuxCon and CloudOpen North America, ContainerCon will bring together a diverse range of experts from cloud computing and Linux containers to offer a general technical conference that is open to everyone; creating a place where companies on the leading edge can network with users and developers to advance computing. Visit http://events.linuxfoundation.org/events/containercon to learn more.
About WSO2
WSO2 delivers on the promise of the connected business with the only completely integrated enterprise platform that enables businesses to build, integrate and manage their APIs, applications, and Web services on-premises, in the cloud, and on mobile devices. Leading enterprise customers worldwide rely on WSO2's award-winning 100% open source platform and its robust governance and DevOps functionality for their mission-critical applications. Today, these businesses represent nearly every sector: health, financial, retail, logistics, manufacturing, travel, technology, telecom and more. Visit https://wso2.com or check out the WSO2 community on the WSO2 Blog, Twitter, LinkedIn and Facebook.
Trademarks and registered trademarks are the properties of their respective owners.