^
WSO2 ADVANTAGE
The Middleware Paradigm Shift that's Advancing the World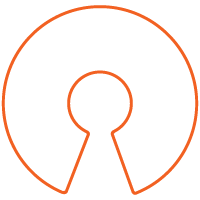 100%
Open Source
No other company offers you a truly free and comprehensive middleware stack that you can download full production-ready versions.
With no tricks or hidden agendas the WSO2 Platform delivers rapid innovation by integrating Apache and other open source projects, affordability by not having to pay heavy licensing costs, visibility into how the products operate under the hood, and flexibility in configuring and extending the open source code to meet your requirements.

Comprehensive
Platform
Comprehensive middleware platform spans the entire breadth of Service Oriented Architecture (SOA), yet remain lean and easy to use.
We organically developed a complete, composable and cohesive platform by integrating innovative open source projects. The platform is made up of over 20 products covering all major categories from integration and API management to identity and analytics. The componentized architecture enables you to deploy only what you need when you need it, so you can automatically adapt business activity in response to market events.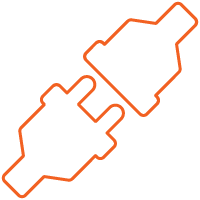 Easy Integration
- By Design
Every one of our products leverages a single code base and one user interface.
This ensures making innovative connections that advance your organization is seamless, fluid, and rapid taking less engineering resources and integration time. Security, identity, logging, monitoring, and management services combined with interoperable protocols enable you to leverage what you know and what you may already have. You have the flexibility to easily evolve and grow your technology in a consistent and stable manner.

Fully Cloud
Ready
All WSO2 products work seamlessly across private, public, and hybrid clouds, as well as on-premise.
With the WSO2 cloud-native middleware platform you don't need to re-architect your solution when you move to the cloud. While automated governance safely secures cloud interactions, hides cloud complexity, and streamlines processes, DevOps tooling delivers an on-demand, self-service environment enabling rapid iteration and effective collaboration. The multi-tenant platform reduces resource footprint and enables new business models, and on-demand self service streamlines processes and reduces time to market.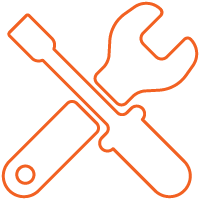 Rapid, Expert
Support
Count on WSO2 for 24x7 assistance, with a guaranteed response time of 1 hour.
Our financial business model is based upon providing the best support in the industry. Support is not just about providing more code functionality, more docs, or simply customizations. Support for us means helping you to get the most out of your deployments. We go the extra mile to meet our SLA obligations at all times and have not disappointed a customer yet. We ensure 100% project success starting from project evaluation and inception, to development and going into production.

A Proven
Fortune 500
Partner
World-leading organizations are accomplishing amazing things with WSO2
Innovative architects around the world are using WSO2 to power the future of enterprise technology. And everyday we're helping their organizations connect the world in incredible new ways. From enabling smart living to creating digital platforms in the cloud, companies rely on the WSO2 platform to build competitor-eclipsing company-advancing capabilities in record time. Applications built on our middleware run trillions of critical transactions per year for eBay, Cisco, Boeing, and other leading organizations.