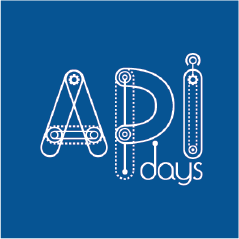 WSO2 at APIdays Singapore
April 23 & 24, 2019
The Arts House, 1 Old Parliament Lane Singapore, 179429, Singapore
The API Driven World and Open Banking
APIs are touching every facet of our society and financial services in particular relies heavily on APIs to enable their digital transformation efforts. WSO2 Customers like Wells Fargo, BNY Melon, and Societe Generale have used APIs to transform how they do business and remain competitive in the global financial services domain. These efforts have led to WSO2 being recognized as a Leader in The Forrester Wave™: API Management Solutions, Q4 2018. WSO2 is also the only fully open source solution in this report.
Open Banking is on its way towards global adoption and Singapore is seen as the front runner for open banking in Asia with banks opening up APIs since 2016. But the approach is organic, which means banks get to choose whether or not they open APIs to third-party providers.
Banks should invest in technology partners who understand the benefits of open banking, have all the technology to support an open banking implementation, and understand how open banking extends towards digital banking. WSO2 Open Banking is purpose-built for compliance and can be used by banks to accelerate their open banking journeys.

WSO2 Named a Leader in The Forrester Wave™: API Management Solutions, Q4 2018 Report
Download the Report
WSO2 will have four sessions during the conference.
Date
Session
23rd April

Managing the API lifecycle with Open Source technologies

Sanjeewa Malalgoda

Associate Director - Engineering / Software Architect, WSO2

API management was introduced because of the needs of decentralized ownership of web services. During the time where service-oriented architecture (SOA) was popular, one of the main requirements was to expose a web service in a centrally governed way. That is how API management came into the picture. However modern application development practices mandate a more decentralized approach in order to improve productivity and agility by giving teams more autonomy to self-serve. In addition to that, microservice philosophy also favors decentralization in all aspects of software design. Considering all these API management also needs to move towards decentralized architecture. Decentralization is really about people, not technology. At a high level, it is about giving the business greater agility when bringing new ideas to market.

In this talk, we will discuss about how to move towards decentralized API management. We will explore the following topics:

Centralized API management.
Composing microservices to APIs
Decentralized software lifecycle management for APIs
Decentralized infrastructure challenges

23rd April

WORKSHOP: API Management in Istio Service Mesh with WSO2 API Manager.

Sanjeewa Malagoda

Architect/ Associate Director, WSO2

Nadeesha Gamage

Senior Lead - Solutions Engineer, WSO2

With the emergence of microservice architecture (MSA), software architects and developers are increasingly adopting microservices for faster innovation. Smaller teams, agile software development life cycles, freedom to use heterogeneous technologies, and early feedback cycles are the key drivers for its success. But MSA comes with its own challenges. Because of this disaggregation of architectures, the number of endpoints is exploding. Communication among these endpoints will be a key challenge. To address this, software architects came up with a very promising, future proof software architecture known as a Service Mesh.

Multiple implementations of Service Meshes exist, however none of them have been able to address the concern on how APIs can be exposed in a controlled and secure manner to its API consumers. WSO2 API Manager provides out of the box integration with Isitio Service Mesh, which allows one or more APIs from Isitio mesh to be exposed for consumption via the API Manager.

In this session, we will explain how services meshes and API management can co-exist. We will also draw references to WSO2 API Manager and how it can be used with Isitio to manage APIs that are exposed for consumption.

24th April

Open Banking: Thinking Bank in a World of Ecosystems and Programmable Business Interactions

Seshika Fernando

Head of Financial Solutions, WSO2

Singapore is leading the open banking revolution in Asia. Although non-regulated, the Monetary Singapore Authority (MSA) fully support banks opening up their APIs to third-party providers. This favourable environment coupled with banks' identifying open banking as a driver of competitive advantage has led to open banking adoption as far back as 2016.

So what's next for open banking in Singapore? Will more banks continue to open up their APIs and move closer to digital banking? Will banks who have already opened up their APIs look at further leveraging the ecosystem of third-party providers to improve customer experiences. And where does technology fit in?

This session aims to share our experiences in global open banking and how banks leveraged technology to build API ecosystems that customers fall in love with. It will cover

Open banking for regulated regions: Lessons learned from banks, big and small
Open banking for non-regulated regions: Why technology is the make or break of success
What to expect for open banking in the Asia Pacific
One step closer to digital banking: The WSO2 vision for open banking

24th April

WORKSHOP: Implementing a Successful Open Banking Architecture

Amalka Subasinghe

Technical Lead, WSO2

Implementing a successful open banking architecture is critical for a bank to fully leverage the benefits of open banking. Everyone from your compliance officer to your open banking project manager to your CTO needs to have complete confidence in the open banking platform you choose. Your open banking architecture plays a large role in determining how effectively you open up your APIs, provide a seamless third party experience and ultimately offer a better customer journey than that of your competitors

This session will cover:

The key requirements for implementing an open banking architecture
How regions across the globe have met these technology requirement
How WSO2 Open Banking meets these technology requirements
APIdays is the leading industry tech and business series of conferences in APIs and the programmable economy.
Learn More