Commercial Credit Leverages WSO2 to Meet Rapidly Growing Customer Needs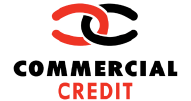 Company:
Commercial Credit and Finance PLC
Industry:
Banking and Finance
PROJECT
Commercial Credit and Finance PLC is one of Sri Lanka's leading finance companies. They provide a wide range of financial solutions including fixed deposits, leasing, hire purchase, personal loans, education loans, and microfinance.
As one of the fastest growing finance companies in the country, Commercial Credit needed a way to scale it's processes to meet its rising business demands. The legacy ERP system in use had many limitations that made it difficult to integrate with their numerous other internal and third party systems. This hindered their ability to rapidly develop their offering to meet these demands. They needed to adapt technology that allowed them to be more agile.
REQUIREMENT
Enhance their legacy ERP system by leveraging integration technology
Reducing the time to market by speeding up the development process when rolling out new functionality
Ability to scale to growing business demands without compromising on performance
SOLUTION
Introducing a common integration layer to integrate different systems within CCLK. This integration layer leverages WSO2 Enterprise Service Bus (now repackaged as WSO2 Enterprise Integrator)
Data enrichment, transformation and routing capabilities of the WSO2 ESB was used to integrate with different systems of CCLK
Different data sources that reside at CCLK were exposed as services via WSO2 Data Services Server (now a profile in WSO2 Enterprise Integrator) so that they can be easily consumed by different applications within the organization
Having an integration layer allowed the legacy ERP solution to scale smoothly as point to point integrations that existed previously were replaced by the ESB mediation layer
WHY WSO2?
"WSO2's integration capabilities offered a strong solution that met our current demands as well as a good roadmap to meet any future requirements. The product was also very lightweight and had competitive pricing. Additionally, the on-site support and knowledge transfer from WSO2 engineers helped speed up the development process and guide our in-house developers." - Anura Sampath, Senior Manager IT Operation & Software Development, CCLK
LEARN MORE
Commercial Credit is digitally transforming its industry with WSO2. Are you?