HNB Goes Digital with IoT-enabled HNB Fit Mobile Application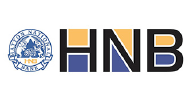 Company:
Hatton National Bank (HNB)
Industry:
Banking and Finance
ABOUT HNB
Hatton National Bank (HNB) is a premier private commercial bank operating in Sri Lanka with 251 branches spread across the country. The bank has been internationally recognized by the Asian Banker Magazine as the "Best Retail Bank in Sri Lanka" on nine occasions from 2007 to 2016.
PROJECT
Mobile banking is no longer a new concept. Expanding to a mobile platform may have been enough to 'go digital' before, but banks today need to think of new and innovative ways to reach their customers. To prove their might as a strong competitor in the digital banking space, HNB launched an IoT-enabled product by partnering with Fitbit, Apple Watch and Jawbone.
HNB Fit is a mobile application that connects to your fitness device as well as your bank account. The mobile application monitors your steps through the data collected from the fitness device. Once you reach your daily step target your money will be transferred to a high-interest account. With this new age application, they aim to better engage with digital-savvy customers and promote health and fitness among the community. They hope this will be a stepping stone for future endeavors that leverage the technology stack described below.
REQUIREMENT
Enhance their customer experience by providing an easier way for users to log into their digital services.
Expose their core banking services as APIs to a trusted external party (the mobile application).
Provide an integration hub that allows systems that communicate on heterogeneous protocols to easily communicate with them.
SOLUTION
With their solution users are now able to sign up for and log into the app in a few simple steps. Because their services are now exposed as APIs a simple process, where constraints like alphanumeric passwords aren't required, was easy to design.
WSO2 Enterprise Service Bus (now repackaged as WSO2 Enterprise Integrator) is used as HNB's backbone for integration.
The mobile application connects with REST API's provided by WSO2 ESB and transforms the message into the complex ISO 8583 standard in order to facilitate communication with HNB's core banking system.
HNB developed a new ISO 8583 custom transport for WSO2 ESB in order to accommodate asynchronous messaging and maintain an always-on connection.
WSO2 Data Analytics Server is used to monitor the health of the system and ensure uptime. Alerts are sent to the system administrators if anomalies or downtime is detected.
In the future, HNB hopes to incorporate WSO2 API Manager to their technology stack in order to securely expose their APIs for external consumption while monetizing their use to generate new revenue streams.
WHY WSO2?
The open source nature and component based architecture of WSO2's products allowed HNB to customize them according to their exact needs, which was a necessity for the success of their project. This was one of the main reasons WSO2 was selected over IBM during the evaluation process. It proved to be more cost-effective too. The middleware integrated well with HNB's existing infrastructure with no downtime to the bank's day-to-day activities. Once WSO2 experts transferred their knowledge to HNB's technical team, the integration solution was implemented and run without any support issues.
"This is the first time we have exposed our system to an external party in order to facilitate this integration. It's one of the first steps in the bank's digital journey. We are in the process of developing more services similar to HNB Fit with the experience and technology that we now have in place." - Chamara Gunawardena, Senior Manager - Digital Technology
HNB is digitally disrupting its industry with WSO2. Are you?