Increasing Customer Engagement with a Unique Payment Terminal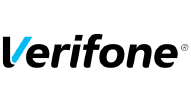 PROJECT
Founded in Honolulu, Hawaii in 1981, Verifone is one of the world's largest point-of-sale (POS) terminal vendors and a leading provider of payment and commerce solutions. With operations in more than 150 countries and nearly 6,000 employees globally, Verifone processes 7.6 billion transactions annually.
Verifone Carbon is a payment terminal that sets a new standard for a valuable and engaging consumer experience. It consists of two parts: a larger Android tablet facing the merchant and a smaller terminal with different kinds of payment functionality, such as Apple pay and payment through credit cards. These two devices are placed on a mobile base, which is used for charging the devices, printing receipts, and connecting to the ethernet.
REQUIREMENT
A developer portal that allows third-party developers to create customer and merchant facing apps
An app marketplace where these apps can be purchased
An estate owner portal to

Manage the estate (all the devices owned by the larger corporation)
Get an overview of the devices
Manage, create, remove and update merchants
Purchase apps for merchants

A merchant portal that allows merchants to see their devices and purchase apps
The ability to monitor and manage the devices
SOLUTION
WSO2 Enterprise Mobility Manager (WSO2 EMM, which is now significantly enhanced to provide enterprise IoT solutions and mobile device and app management in a single download via WSO2 IoT Server) uses individual device certificates to identify, authorize and authenticate new, blank devices using mutual Transport Layer Security (TLS).
WSO2's enterprise mobility management capabilities are used for

Collecting device information, such as location data
Over-the-air (OTA) updates
APK installation/update/removal in the background
Remote locking, rebooting and factory resetting the devices
Debugging and sending Android logs to the server
Sending pop up notification to the tablet

Verifone's legacy terminal management system uses WSO2's enterprise mobility management capabilities to communicate with the Android tablet.
WHY WSO2?
WSO2's 100% open source products provided the flexibility and customizability that catered to all their requirements, either out-of-the-box or by modifying it. They avoided vendor lock-in and are independent of anyone else because they have control over the source code. They were also able to easily integrate WSO2 technology with their existing terminal management infrastructure.
LEARN MORE
This is an excerpt from WSO2Con
For more information on how Verifone used WSO2 technology to increase customer engagement through a unique payment terminal, you can view the WSO2Con USA 2017 presentation by Ulrich Herberg, a senior Java architect at Verifone.