Identiverse 2022 June 21-24, 2022
Gaylord Rockies Resort, Denver, Colorado

Booth: 1515
Don't let your customer identity solution limit your CX vision.
Too many organizations settle for CIAM products that frustrate their customers, won't work in their environment, or break the bank as they grow. You don't have to be one of them.
Join us to discuss how your organization can have it all:
Secure peace of mind without sacrificing ease-of-use
Realize your elegant CX vision without complicated development
Deploy how and where you need
Scale your customers, not your costs
Speakers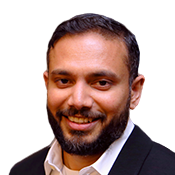 Asanka Abeysinghe
Chief Technology Evangelist, WSO2
Session
5.00PM - 5.25PM (MDT)
---
Creating a Seamless Access Experience with the Digital Double
Today, seamless access experiences are crafted based on identity fundamentals such as single sign-on, multi-factor authentication, passwordless authentication, self-service portals, and federated access. But, is this enough for the next epoch of digital applications, metaverse, and Web 3.0?
The digital world is a replication of the physical world in a digital ecosystem. As a result, people and things have an equal digital representation, which we call a digital double.
In this keynote, Asanka will look at creating a seamless access experience around the digital double using APIs, integration, and identity in order to prepare organizations to address the next digital era.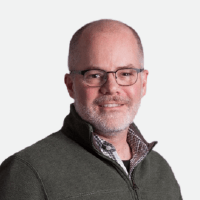 Bob Bentley
Director of Product Marketing
Tech Theater Session
12.45 PM - 1.00 PM (MDT)
---
B2B CIAM for the Win!
B2B (business-to-business) CIAM transforms how businesses interact with 3rd parties within their value chain, such as customers, partners, distributors, brokers, etc. Traditional CIAM solutions that focus mostly on B2C (business-to-customer) needs fall short when it comes to tackling the more sophisticated requirements of B2B. Learn how WSO2's developer-focused CIAM platform addresses B2B use cases and helps leading organizations around the world to profitably connect with their extended value chain.
Key Resources
---
Datasheet
CIAM Platform