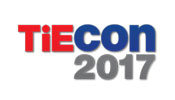 TiEcon is the largest technology anchored conference dedicated to fostering entrepreneurship that focuses on the hottest areas of innovation including machine learning, IoT, FinTech, security, autonomous vehicles, virtual reality, software defined infrastructure, drones, digital health etc...
Connected everything is a trend that has resulted in automating existing workflows and discovering new ones which is transforming everything from construction sites to Farming and Transportation. Asanka Abeysinghe, VP of solutions architecture at WSO2 along with Peter Lasensky founder, director, & CEO of NoteVault & Sonita Lontoh, VP of strategic marketing at Siemens will discuss how the industrial IoT is transforming the way we work.
WSO2 is a Silver sponsor at this year's event.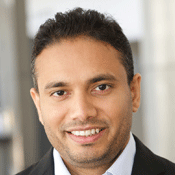 Asanka Abeysinghe is vice president of solutions architecture at WSO2. In his role, he spearheads the company's customer facing technical tasks and oversees the solution architecture and technical sales functions. He also provides consulting to key WSO2 customer and conducts workshops specifically targeted at enterprise architects and technical managers. Asanka has over 20 years of industry experience, which include implementing projects ranging from desktop and Web applications through to highly scalable distributed systems and SOAs in the financial domain, mobile platforms, and business integration solutions.