The 5th Annual European Payments Forum is a platform to learn, network, and talk about all payment related topics and gain first-hand experience from banking industry experts.
The Forum will continue to revolve around PSD2 and its implications on the entire banking industry. It will encourage participants to discuss FinTech & Traditional (R)evolutions and its impact on banking as we know it. Some of key topics covered in this year's event are Bank vs. FIntech - What is really needed for a successful cooperation?, How to prepare for GDPR, and how Open APIs are transforming the payment sector.
WSO2 is a sponsor of the event. Seshika Fernando, the head of financial solutions at WSO2, will deliver a session on "Agile and Adaptable Technology Platforms - Easing the Insanity of the Post PSD2 World". This session will cover
A PSD2 Sequel - Our predictions for the next 5 years.
How to manage compliance expectations with business priorities - How to make PSD2 work for YOU.
The technology success mix for the next 5 years.
Building a Technology Driven Strategic Advantage .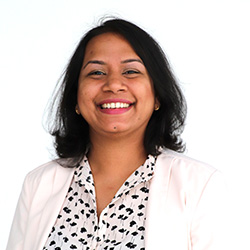 Seshika heads the financial solutions team at WSO2 where she builds financial industry-specific solutions using WSO2's middleware platform. She also works closely with potential customers looking to deploy a financial solution, providing ongoing consulting. Throughout her career, she has had extensive experience in providing technology for investment banks, regulators and stock exchanges from across the globe.