BankTech Asia – Sri Lanka 2018 is a platform to meet esteemed peers in the banking landscape and exchange views with field experts who will present case studies on cutting edge technology and its practical applications in their own organizations. This year's agenda will focus on FinTech trends, cyber security, digital banking developments, artificial intelligence in banking, and the adoption of open banking in Asia.
Seshika Fernando, head of financial solutions at WSO2, will deliver a session on "Open Banking: The Digital Transformation Opportunity in Disguise." Seshika's talk with cover the following:
A cross border transfer of experiences: What EU and UK banks have taught us
A 360 degree perspective of global open banking
How to break the barriers for a successful open banking strategy
Why open banking and digital transformation belong in the same sentence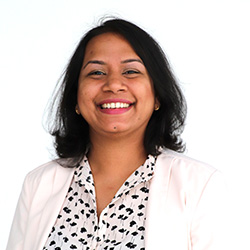 Seshika heads the financial solutions team at WSO2 where she builds financial industry-specific solutions using WSO2's middleware platform. She also works closely with potential customers looking to deploy a financial solution, providing ongoing consulting. Throughout her career, she has had extensive experience in providing technology for investment banks, regulators and stock exchanges from across the globe.