Digital Finance World (DFW) is the place for finance innovators from traditional players in the industry to meet with FinTechs and start-ups to shape the future. It will feature in-depth conversations on PSD2 and AML compliance efforts and how to use these to achieve competitive advantage. This event will also have discussions on Blockchain, GDPR, Cyber Security, and AI.
DFW 2018 will host internationally renowned digital transformation thought leaders, finance industry professionals, FinTech 2.0 founders, analysts, and blockchain experts. The parallel trade show would host specialized exhibitors such as FinTechs, technology developers, and financial institutes from all over the world.
Senaka Fernando, the director of solutions architecture at WSO2, will speak on the panel about PSD2 and the Identity Problem at this event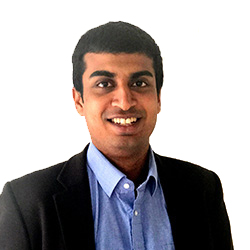 Senaka is a Director - Solutions Architecture at WSO2, an elected member of the Apache Software Foundation, and a member of several technical committees at OASIS. He sits in some of the key project management committees and contributes to a number of open source projects committed to the development of service oriented architectures based on Java technology. Senaka works with some of the world's largest companies, helping them build next generation cloud solutions. He has spoken and continues to speak in some of the popular software conferences around the globe.