The GDPR Summit London aims to provide an actionable, practical roadmap for organisations to become compliant with the General Data Protection Regulation. Part of the UK's leading GDPR event series, the Summit brings together an unrivaled alignment of the UK's leading data protection experts and practitioners. Described as high impact and content-rich, over 40 expert speakers are on-hand throughout this one-day conference to guide you through the compliance journey. GDPR Summit London consists of three dedicated keynote theatres; GDPR Roadmap, Roadmap for Sales & Marketing and HR GDPR Briefing, each exploring how the GDPR will affect these business-critical processes.
Sagara Gunathunge, a director at WSO2, will be presenting at the GDPR Roadmap theatre addressing the best practices on how enterprises can optimize their GDPR strategy through identity and access management, how to drive business growth through compliance and staying up-to-date on other privacy standards.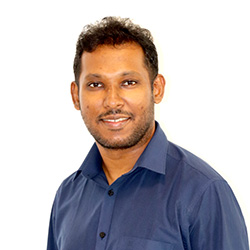 Sagara is a part of the team that spearheads WSO2's architecture efforts related to identity & access management. He also oversees work on WSO2 Identity Server that helps enterprises become GDPR compliant and has written various helpful resources on how to meet the compliance deadline. He specializes in J2EE, Spring, Web Service and enterprise integration related technologies. He is also a PMC member of Apache Axis and Apache Web Services Projects.