Chicago, USA.
| APRIL 29 — 30, 2019
GOTO Chicago 2019 is a technical software development conference highlighting the technologies, methodologies, and skills developers need to know today to build systems of the future.
WSO2 will be participating in this year's event as one of the Gold sponsors and we will discusshow WSO2's agile integration platform helps organizations to build cloud-native enterprise systems. Attendees will have the opportunity to network and learn from our experts at the booth and share best practices.
Kasun Indrasiri, director of integration architecture, will be presenting at the conference.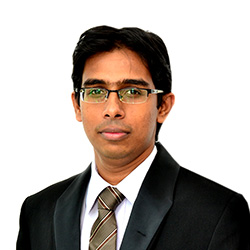 Kasun Indrasiri is the director of Integration Architecture at WSO2 and an architect with over nine years of experience in Enterprise Integration and Microservice. He is an author and an evangelist on Microservices Architecture. He has authored 'Microservices for Enterprise' (Apress: Released in 2018) and 'Beginning WSO2 ESB' (Apress – Released in 2017) books.
He was also an architect and the product lead of WSO2 ESB and committer/PMC member of the Apache Software Foundation. He has founded the "Silicon Valley Microservice, APIs and Integration" Meetup, a vendor-neutral microservices meetup in the San Francisco Bay area. He is a regular speaker in most WSO2 conferences and has conducted talks on Microservices topics in most of the Bay area meetups.