People, applications and devices are gravitating toward a digital world where they all recognize and interact with each other. This digital world is being built on a foundation of identity security designed by a community of people with a shared vision, from technologists and practitioners to thought leaders and end users which encompasses what Identiverse is about.
Prabath Siriwardena, senior director of security architecture at WSO2, will address multiple perspectives in securing microservices: Secure Development Lifecycle and test automation, DevOps security and application-level security.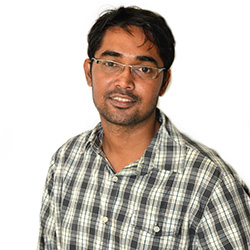 WSO2's in-house security guru and Senior Director of Security Architecture, Prabath Siriwardena has over 11 years of experience in this field and has authored many books including Advanced API Security: Securing APIs with OAuth 2.0, OpenID Connect, JWS, and JWE.
He is a member of OASIS Identity Metasystem Interoperability (IMI) TC, OASIS eXtensible Access Control Markup Language (XACML) TC, OASIS Security Services (SAML) TC, OASIS Identity in the Cloud TC and OASIS Cloud Authorization (CloudAuthZ) TC. Prabath is also a member of Apache Axis PMC and has spoken at numerous international conferences including OSCON, QCon, ApacheCon, WSO2Con, EIC, IDentity Next, OSDC and is scheduled to speak at the upcoming RSA conference 2018. He has more than 10 years of industry experience and has worked with many Fortune 100 companies.