On May 10, 2018 , the open banking deadline was made official for Australia. If there was a time to start exploring what open banking means to your business, this is it. At the Open Banking Summit in Sydney, international leaders who have responded successfully to open banking will help attendees understand the expectations and regulatory implications of open banking. Learn from 30+ thought leaders through panels, debates, and discussions on how to expertly navigate the open banking landscape while staying true to customer interests.
Seshika Fernando, head of financial solutions at WSO2, will deliver a session on "Open Banking: Opening the door to Digital Transformation" Seshika's talk with cover the following:
The journey from Open APIs to Open Banking - An ecosystem for digital transformation
Building an open banking strategy for long-term success
Realising the digital transformation opportunities of Open Banking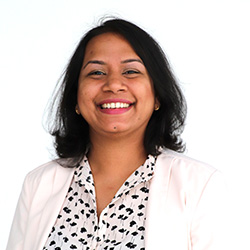 Seshika heads the financial solutions team at WSO2 where she builds financial industry-specific solutions using WSO2's middleware platform. She also works closely with potential customers looking to deploy a financial solution, providing ongoing consulting. Throughout her career, she has had extensive experience in providing technology for investment banks, regulators and stock exchanges from across the globe.