Technology continues to be a driving force behind the progression and innovation of the financial services sector. The UK's Open Banking initiative, coupled with recent legislative changes, will give customers greater clarity, control and ownership of their data, opening the sector to further innovation.
Building on techUK's recent whitepaper on Open Banking, From Open Banking to Open Financial Services, published last year, this seminar will explore some of the cybersecurity related challenges facing the move to Open Banking and assess how we can give customers greater control over their data, whilst giving them greater security.
Seshika Fernando, the head of financial solutions at WSO2 will be a speaker at this event.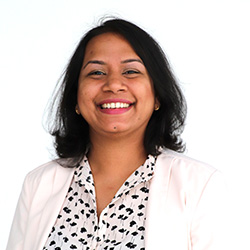 Seshika heads the financial solutions team at WSO2 where she builds financial industry-specific solutions using WSO2's middleware platform. She also works closely with potential customers looking to deploy a financial solution, providing ongoing consulting. Throughout her career, she has had extensive experience in providing technology for investment banks, regulators and stock exchanges from across the globe.