Take this opportunity to learn about new approaches to info security, discover the latest technology and interact with top security leaders and pioneers. Hands-on sessions, keynotes, and informal gatherings allow you to tap into a smart, forward-thinking global community that will inspire and empower you.
Prabath Siriwardena, senior director of security architecture at WSO2, will speak on threat landscapes concerning OAuth 2.0 and how you can mitigate any future security exploits by following best practices.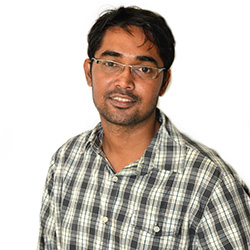 WSO2's in-house security guru and Senior Director of Security Architecture, Prabath Siriwardena has over 11 years of experience in this field and has authored many books including Advanced API Security: Securing APIs with OAuth 2.0, OpenID Connect, JWS, and JWE.
He is a member of OASIS Identity Metasystem Interoperability (IMI) TC, OASIS eXtensible Access Control Markup Language (XACML) TC, OASIS Security Services (SAML) TC, OASIS Identity in the Cloud TC and OASIS Cloud Authorization (CloudAuthZ) TC. Prabath is also a member of Apache Axis PMC and has spoken at numerous international conferences including OSCON, QCon, ApacheCon, WSO2Con, EIC, IDentity Next and OSDC. He has more than 10 years of industry experience and has worked with many Fortune 100 companies.