Identity and Access Management is central to enabling business agility, consolidation of access and supporting collaborative working, to delivering new channels and anytime, anywhere access. Globally the IAM landscape is set to grow to an estimated $18.30 billion in 2019, with an annual compound growth rate of nearly 15 percent. This impressive growth points to the increasingly complex task of managing identity in the enterprise given the advent of disruptive technologies. Join hundreds of thought-leaders and innovators at Whitehall Media's leading 17th biannual Identity Management conference to identify new frontiers and opportunities, discuss ways to transform your IAM infrastructure into an actionable critical business resource and review the latest trends and technologies shaping the IAM sector to help you stay ahead of the curve.
Johann Nallathamby, senior lead solutions engineer at WSO2, will be speaking on "CIAM: Conquering the Phygital Battleground" addressing the type of solutions that can meet the core requirements of CIAM, best practices to follow and pitfalls to avoid when implementing a CIAM solution.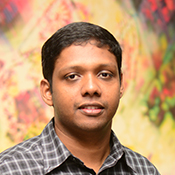 Johann is a Solutions Architect specialized in Identity and Access Management at WSO2. Previously he was the Lead Architect of The WSO2 Identity Server. In addition to his years of product development experience, he has provided architectural consultancy on Identity and Access Management, Integration and API Management, for numerous WSO2 customers around the globe. He is a regular speaker at WSO2 conferences and meetups.