The EU General Data Protection Regulation (GDPR) has many identity architects uniquely positioned to help their organizations to comply with the ruling.
Effective from 25th May 2018, the regulation aims to protect and empower all EU residents' data privacy and to reshape the way organizations across the region approach data privacy with heavy penalties introduced for violators. Prabath Siriwardena, WSO2's Senior Director of Security Architecture will discuss all technical aspects of the regulation and what steps you as an identity architect can take to ensure that your security strategy is primed for GDPR.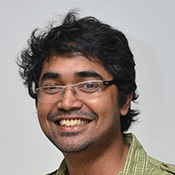 Talk Details
"General Data Protection Regulation (GDPR) for Identity Architects"