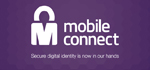 As it becomes more apparent that digital identity solutions are needed across all sectors, the mobile industry can play a key role with Mobile Connect, a portfolio of mobile-based secure universal authentication, authorisation and identity solutions. Senaka Fernando, Associate Director/ Solutions Architect at WSO2 will at the event, discussing how service providers can migrate from their existing protocols to Mobile Connect in a zero-code-change approach with the WSO2 Identity Server. He will also explain how to secure access to SaaS applications with Mobile Connect.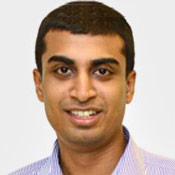 Senaka Fernando
Associate Director/ Solutions Architect, WSO2
Securing Access to SaaS Apps with GSMA Mobile Connect
Senaka Fernando has provided technology consulting on customer engagements, helping to successfully implement governance, enterprise application integration, SAP integration, and on-premises portal solutions. He is an elected member of the Apache Software Foundation (ASF) and also a Project Management Committee (PMC) member and committer for a number of projects, which currently include Apache Web Services, Axis2, and several Apache incubator projects. Additionally, Senaka is a member of the OASIS S-RAMP, WEMI, and TOSCA technical committees. He has spoken and continues to speak in some of the popular software conferences around the globe.