Workshop
Integrating Microservices
Microservice composition or integration is probably the hardest thing in microservices architecture. Unlike conventional centralized ESB based integration, we need to leverage the smart-endpoints and dumb pipes terminology when it comes to integrating microservices. There two main microservices integration patterns; service orchestration (active integrations) and service choreography (reactive integration).
In this session, we will explore:
Microservice Integration Patterns
Microservice Orchestration
Microservice Choreography
Event Sourcing and CQRS
API Composition
Role of Service Mesh in Microservice communication
Presented by: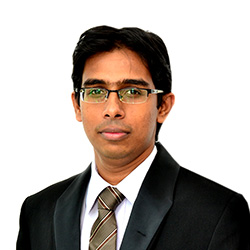 Director - Integration Architecture, WSO2
Kasun Indrasiri is Director of Integration Architecture at WSO2. He is also a founder of the Microservices, APIs and Integration Meetup group which is a vendor-neutral microservices meetup in the San Francisco Bay area in California, USA. He is the author of the book Beginning WSO2 ESB (Apress) and has worked as a software architect and a product lead with over seven years of experience in enterprise integration. He is an elected member of the Apache Software Foundation, a Project Management Committee member, and a committer for the Apache Synapse open source ESB project. Kasun has spoken at several WSO2 conferences held in San Francisco, London, and Barcelona on topics relating to enterprise integration and microservices. He conducts talks at Bay area microservices meetups and publishes articles on microservices. He works with many Fortune 100 companies to provide solutions in the enterprise integration and microservices domain.

Mountain View, CA
Tuesday, August 21
5:00 p.m. to 7:00 p.m.
WSO2 Office 787, Castro Street Mountain View, CA 94041