Paris
Thursday, June 27
SUSE Office
Tour Franklin - 5ème étage
Quartier Boieldieu
92042 Paris La Défense
9:00 AM to 3:00 PM
Register
We know your time is valuable. Space is limited and this workshop is open by invitation only to ensure an interactive and productive experience. Please register to request an invitation and directions to the venue.
Best practices in Enterprise Application Integration (EAI) include a Service Oriented Architecture (SOA) and the Enterprise Service Bus (ESB) model to implement a service broker pattern for connectivity, mediation, process orchestration and security.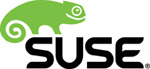 This workshop, organized jointly with WSO2 partners SUSE and Yenlo, will help architects and developers obtain a high level architectural view describing how ESBs fit into a SOA, and will explain how the high-performance, low footprint WSO2 ESB, in conjunction with other components of the WSO2 middleware platform, can connect, mediate, orchestrate and manage interactions between application integration consumers and providers. We will also introduce API Management as a solution to extend your SOA architecture and govern APIs.
Presented by:
Isabelle Mauny, Director, Product Management, WSO2

Isabelle Mauny joined WSO2 as director of product management in 2012. She brings to her role nearly 20 years of technology, consulting and management experience in Java, application development, middleware, and service-oriented architecture (SOA). Isabelle recently managed the API Manager beta program and has been working with customers around the globe adopting this product. In her role, Isabelle works closely with the WSO2 engineering, sales, and marketing teams. She strongly believes that successful product management requires a great understanding of our customers and the problems they hope to resolve, as well as a strong understanding of the products themselves. As such, Isabelle regularly participates in WSO2 QuickStart programs and services engagements.
Nirosh Perera, Director – Partnerships & Training at WSO2

Nirosh joined the WSO2 team early March 2010 and as Director of Partnerships & Training his primary responsibilities are within the role of business generation towards WSO2 by enabling the partner network. Prior to joining WSO2, Nirosh worked with Sri Lankan Airlines, the national carrier of Sri Lanka in the sales and marketing division, where he handled a portfolio of clients. He has also gained experience in the IT sphere, working as an UI Engineer at Virtusa Corp; a global information technology (IT) services company.
Julien Niedergang

, System Engineer at SUSE

Julien is a system engineer since more than 8 years. His actual role leads him to deploy infrastructures based on the Cloud Computing model, including the PaaS model (Platform as a Service), implementing SUSE and WSO2 technologies altogether.
Ruben van der Zwan

, CEO, Yenlo

Ruben started his career in the early 90's as an Oracle and Java consultant. And founded his first company in Poland. From 2001 and onwards he focussed on business ICT solutions and integration based on service oriented architectures (SOA), enterprise servicebus (ESB) and related solutions like Governance, BAM and Identity & Access management.
In 2007 he founded another company, Yenlo, with an international (EMEA) focus on delivering integration solutions based on Java open source (WSO2 / GlassFish). He is also an IT advisor to multiple boards of directors to help them make well-informed strategic decisions.
Daniël Palstra

, Senior SOA Consultant, Yenlo

Daniël has a bachelor degree in Information Technology and over 5 years experience working for systems integrators with global exposure. In his current role he has a strong focus on building enterprise integration layers based on WSO2 products.
Topics covered:
Reviewing ESB Architecture, the role of an ESB within a SOA and the benefits of a loosely coupled application architecture

Understanding core ESB capabilities: Mediation, Transformation, Routing, Messaging, support for Enterprise Integration Patterns (EIP)

Exposing any datasource (RDBMS, NoSQL database, spreadsheets) as a service using Data Services server

Govern and manage your services and more using the Governance Registry

Embrace API management and leverage it to enhance APIs delivery inside your enterprise
Workshops are meant to be highly interactive and we leave plenty of time for Q&A!