Workshop
Building Business Platforms Using an API Driven Marketplace
Business platforms are fast becoming the de-facto business model for large scale digital innovation. The success of unicorn businesses such as Uber and Airbnb that continue to disrupt traditional established markets is proof that business platforms are here to stay!
Building a sustainable platform goes beyond just technology. Ensuring digital innovation, participation and agility from both internal and external stakeholders of a platform requires platform design that takes into account the needs of producers and consumers of services and solves them via a technology platform.
Business platforms should connect like a value network and business functionality should be recomposable. APIs are a key part of this platform-driven digital innovation, enabling organizations to expose internal assets in a unified and a governed manner to various stakeholders whilst enabling the community to build innovative applications that consume these services.
This workshop will explore:
The power of the platform business model and case studies around them
How API marketplaces play a role in digital innovation through concepts such as managed APIs, rate limiting, security, monetization, analytics, social feedback and making the API program part of the delivery pipeline
Reference architecture of a modern API marketplace
An implementation roadmap
Framework for on-boarding users and evangelizing the API marketplace
WSO2 tech use case presented by Crédit Agricole Payment Services and Smile
Le 05 avril prochain, de 9h30 à 13h30, venez assister à l'atelier co-présenté par Smile et WSO2 sur « Comment construire des plateformes business innovantes avec des APIs ? ».
Au programme:
Plateforme e-commerce : démonstration de son efficacité, suivie de cas clients
Comment les plateformes API jouent un rôle dans l'innovation numérique à travers des concepts tels que la sécurité, la monétisation…
Modèle d'architecture d'une plateforme API moderne
Feuille de route d'implémentation
Cadre de l'expérience utilisateur et évangélisation de la plateforme API
Cas d'utilisation tech WSO2 présenté par Crédit Agricole Payment Services et Smile

Paris
Thursday, April 05
9:30 a.m. to 1:30 p.m.
Hotel Pullman Paris La Défense11 Avenue de l'Arche92400 Courbevoie
Presented by: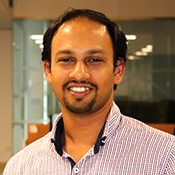 Nuwan is a part of the architecture team that drives development efforts of WSO2's API management platform. Previously, he spearheaded architectural, research, and development aspects of WSO2 API Manager. He has also been involved in many customer engagements where he has assisted in developing their solutions architecture. Prior to joining WSO2, he worked at Informatics International Limited as a Senior Software Engineer.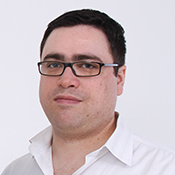 Solution Architect & WSO2 Expert, Smile
Gregory is the lead expert on WSO2 based products and heads the architecture teams at Smile. He has over 12 years of experience on web-based software development, search engines, IAM and various middleware technologies. Currently, Gregory assists Smile clients on digital transformation initiatives with WSO2 products and also trains their technical teams.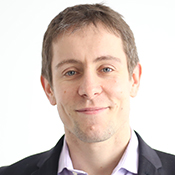 Business Unit Director, Smile
Adrien started his career as an open source consultant 11 years ago and quickly evolved to become a project manager managing various projects for public and private companies. He is now the business unit director in charge of all data management activities in the Smile Group which includes: Business Intelligence, Data Integration, ESB/SOA and Big Data.

Software Developer, Crédit Agricole Payment Services
Samuel is part of the new Crédit Agricole Payment Services (CAPS) development team that was created 3 years ago. After 6 years at Crédit Agricole CIB in the Interest Rates Derivatives Developement Team, he has joined CAPS to work on ATM related projects. He is now focused on the new WSO2 based platform that is in charge of exposing CAPS core functions as APIs to partners.