Workshop
Digital Transformation Through Intelligent APIs and Scalable Integration
Digital transformation increases agility and the capacity for innovation in enterprises. Although businesses are increasingly adopting this concept, whether they are reaping the true benefits or not is the question.
The first step in digital transformation would be to expose your core functionality to a wider audience in a controlled and secure manner. The next step would be to compose your capabilities into new products and provide value to new markets. To do this you need to have a strong integration and API management strategy that goes hand in hand with analytics. Secure, intelligent APIs and dynamic integration allows you to reap the real benefits of digital transformation and open new revenue channels.
This workshop will discuss:
Intelligent APIs
Dynamic integration
Creating a successful integration and API strategy for digital transformation
Explore how WSO2 can help enforce your digital transformational strategy (Open APIs, Cloud 2.0, etc.)
Presented by: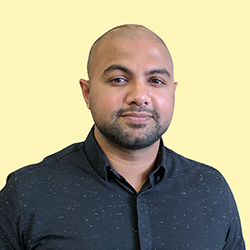 Senior Solutions Engineer,
WSO2
Chathura currently works in the Solutions Architecture team at WSO2. During the course of his career at WSO2, he has also been involved in the research and development of WSO2 App Factory. Prior to joining WSO2, Chathura worked on designing and implementing enterprise solutions related to the banking industry, obtaining experience on working with different technologies such as IBM, Oracle, Microsoft middleware and near-field-communication (Sony Felica based) platforms.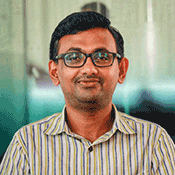 Associate Software Architect,
Mitra Innovation
Jagath has hands-on experience in developing Java based applications and with the WSO2 product stack with production integrations for leading global organizations. He has experience in system integrations with leading organizations globally with proven experience in production issue tracking, performance enhancements, and debugging issues.

London
Wednesday, June 27
9:00 a.m. to 1:00 p.m.
CodeNode 10 South Place London, EC2M 7EB