Workshop
Building Business Platforms Using API Marketplaces
Platforms are fast becoming the de-facto business model for large-scale digital innovation. The success of unicorn businesses such as Uber and AirBnB that continue to disrupt traditional established markets is proof that business platforms are here to stay!
Building a sustainable platform goes beyond just technology. Ensuring digital innovation, participation and agility from both internal and external stakeholders of a platform requires platform design that takes into account the needs of producers and consumers of services and solves them via a technology platform.
APIs are a key part of this platform driven digital innovation, enabling organizations to expose internal assets in a controlled manner to various stakeholders whilst enabling the community to build innovative applications consuming these services. API Platforms provide the core technology for the sharing of these APIs.
This workshop looks at the power of the platform business model and case studies around them. We then look at how API platforms play a role in digital innovation through concepts such as API management, rate limiting, security, monetization and analytics, social feedback etc.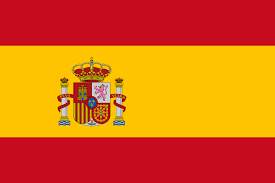 Madrid
Wednesday, June 13
9:30 a.m. to 1:30 p.m.
BBVA Open SpacePlaza Sta. Bárbara 228004 Madrid
Presented by: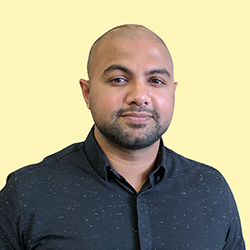 Senior Solutions Engineer,
WSO2
Chathura currently works in the Solutions Architecture team at WSO2. During the course of his career at WSO2, he has also been involved in the research and development of WSO2 App Factory. Prior to joining WSO2, Chathura worked on designing and implementing enterprise solutions related to the banking industry, obtaining experience on working with different technologies such as IBM, Oracle, Microsoft middleware and near-field-communication (Sony Felica based) platforms.

CEO and Founder,
CloudAppi
Marco has more than 10 years of experience leading successful projects for the banking sector, which includes BBVA, where he lead the design and development of internal APIs. Marco started CloudAppi in 2013, with the philosophy to build agile products and services. CloudAppi has been successful in developing digital transformation applications for various sector customers, which include the multinational company, Canteon, Serhos Group and Interaction Mobile. Other successful venture of Marco include, ApiAddicts which he founded in 2013 and LeadGods, founded in 2016, a one-stop digital products and services platform.

Product owner - Open Apis for Businesses,
BBVA
Ricardo Segoviano is responsible for Business APIs at BBVA API_Market, BBVA's Open APIs initiative to promote collaboration and partnerships with start-ups, large companies and public administrations through the Open Banking model. Of Mexican origin, he is a telecommunications engineer with more than 17 years of experience in banking transaction_services at BBVA, both in Europe and Latin America. Throughout his career, he has held positions as Vice President of special projects and demand management at BBVA Servicios Transaccionales, global head of customer services, responsible for global electronic banking and responsible for product development and customer service in Latin America ( cash management). Ricardo is a program consultant certified by SAFe and representative of BBVA in the CGI (XML ISO20022).