Workshop
API Security Best Practices & Guidelines
Modern enterprise and consumers are increasingly adopting APIs, exceeding all predictions. It has become the 'coolest' way of exposing business functionalities to the outside world. This increase means you need to be more aware of API security. Both public and private APIs need to be protected, monitored and managed. API security has evolved a lot in the last five years and the growth of standards has been exponential. By following best practices when securing APIs, you will be able to wade through the weeds and keep the bad guys away while reaping the internal and external benefits of developing APIs for your services. This workshop will guide you through the maze of API security options and share industry-leading best practices when designing APIs with rock-solid security.
Who should attend?
Solution architects and developers who want to learn how the WSO2 platform can help you protect your precious business APIs.
Agenda
Managed APIs
OAuth 2.0
API Security Patterns
Introduction to WSO2 API Manager
Introduction to WSO2 Identity Server
Using WSO2 platform to build API security patterns
Presented by: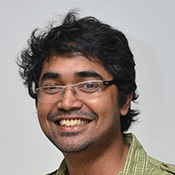 Senior Director - Security Architecture, WSO2
WSO2's in-house security guru and Senior Director of Security Architecture, Prabath Siriwardena has over 11 years of experience in this field and has authored many books including Advanced API Security: Securing APIs with OAuth 2.0, OpenID Connect, JWS, and JWE.
He is a member of OASIS Identity Metasystem Interoperability (IMI) TC, OASIS eXtensible Access Control Markup Language (XACML) TC, OASIS Security Services (SAML) TC, OASIS Identity in the Cloud TC and OASIS Cloud Authorization (CloudAuthZ) TC. Prabath is also a member of Apache Axis PMC and has spoken at numerous international conferences including OSCON, QCon, ApacheCon, WSO2Con, EIC, IDentity Next, RSAC, and OSDC. He has more than 10 years of industry experience and has worked with many Fortune 100 companies.

Orlando
Wednesday, May 9
9:30 a.m. to 1:30 p.m.
Regus
1800 Pembrook Drive
Suite 300
Orlando