The term 'microservice' was first coined at a Software Architects Workshop in Venice, May 2011. It is now being used to explain a common architectural style that has been witnessed for some time.
The key driving force behind microservices is the speed to production. One should be able to introduce a change to a service, test it and instantly deploy it in production. Microservices can be further challenging with the granularity of the services and the frequent interactions between them.
This talk will address multiple perspectives in securing microservices: Secure Development Lifecycle and test automation, DevOps security and application-level security.
Presented by: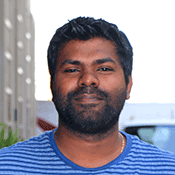 Lead Solutions Engineer,
WSO2
Vanji is a Lead Solutions Engineer and a member of the Solutions Architecture team. During the course of his career at WSO2, he has been involved in the research and development of the WSO2 Enterprise Service Bus product. Also, He is a Project Management Committee (PMC) member and a committer for the Apache Synapse Project.