Systems built with distributed computing technologies have created trillions of smart endpoints. And this explosion of endpoints and app disaggregation is changing the nature of application development to become integration-centric.
Though development teams have been adopting agile methodologies, integration functions have not. This ultimately slows the entire development and overall release process. In fact, surveys show even though over 50% of organizations follow Agile methodologies, less than 4% receive its full benefit.
How will integration orgs improve their fast waterfall or water-scrum-fall, and become truly "Integration Agile"? WSO2 can help you create the path.
Who should attend?
CDOs, CIOs, CTOs, Heads of Enterprise Architecture, VPs of Engineering, Enterprise Architects, Technical Managers, and Architects
This workshop outlines how organizations can make use of the newly introduced reference architecture and methodology for agility from WSO2. By attending this workshop you will be able to,
Understand the core principles behind integration agile
Grasp the concepts of WSO2 Reference Architecture for Agility
Understand the WSO2 Reference Methodology for Agility and best practices for improvement
Conduct a self-assessment using the WSO2 Maturity Model for Agility
A Hands-on Format
This is an interactive workshop where you'll describe your current architecture, technology usage, culture, and digital transformation journey, ask questions, and learn from WSO2 practitioners.
The workshop curriculum will include:
Integration Agile: how to optimize people, process, technology, and organizational digital alignment
The Emerging Reference Architectures for Agility

Layered architecture
Segmented architecture
(NEW*) Cell-based architecture

Reference implementation using real-world examples and technologies
Reference methodology and building a transformation roadmap
A maturity model and assessment to share within your org
The two hour session will demonstrate how WSO2 can partner with you as an agility coach, a technology partner, and to help you become integration agile.
Presented by: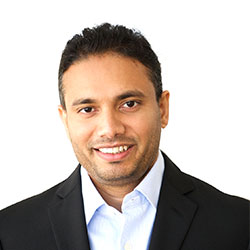 Vice President of Architecture - CTO Office (author of WSO2 Reference Architecture and Methodology for Agility),
WSO2
In his current role, Asanka drives efforts to create, refine, and enhance WSO2's corporate reference architecture and is responsible for spearheading a thought leadership outlook that defines WSO2's corporate reference methodology for development, customer success, and implementation. Working closely with customers, partners, and analysts, he will continue to evangelize WSO2's technology vision as in his previous role as VP of Solutions Architecture through which he gained extensive customer consulting experience and in-depth knowledge of solution architecture. Asanka has over 20 years of industry experience, which include designing and implementing highly scalable distributed systems, SOAs and microservice architectures in the financial domain, mobile platforms, and various business integration solutions. He is a committer of the Apache Software Foundation.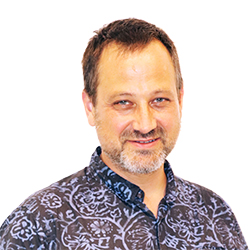 Paul is known as the father of the Cloud Native computing concept and has a long history of working in open source and middleware, including work on Apache Axis2, Synapse and WSO2 Carbon. Most recently, Paul completed a PhD looking at how personal middleware can improve IoT security and privacy from the University of Portsmouth. He is a visiting lecturer at the University of Oxford, has published a number of peer reviewed articles and has two patents. Paul previously worked at IBM where he was an STSM.