The term 'microservice' was first coined at a Software Architects Workshop in Venice, May 2011. It is now being used to explain a common architectural style that has been witnessed for some time.
The key driving force behind microservices is the speed to production. One should be able to introduce a change to a service, test it and instantly deploy it in production. Microservices can be further challenging with the granularity of the services and the frequent interactions between them.
In this talk, Prabath will address multiple perspectives in securing microservices: Secure Development Lifecycle and test automation, DevOps security and application-level security.
Presented by: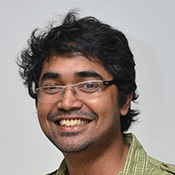 Vice President - Security Architecture,
WSO2
Prabath Siriwardena (@prabath) spent most of his time in the last ten years with the WSO2 IAM team, in developing the open source WSO2 Identity Server (Apache 2.0 license), which is used by hundreds of top companies globally, and also within the open source communities. WSO2 Identity Server serves more than 50 million identities globally.
As a technology evangelist, Prabath has published four books, including Advanced API Security. He blogs at on various topics from blockchain, PSD2, GDPR, IAM to microservices security. He also runs a ​Youtube channel to educate the public on various topics related to IAM. Prabath has spoken at numerous conferences including RSAConference, Identiverse (Cloud Identity Summit), European Identity Conference (Keynote 2015), API World, API Strategy & Practice Con, OSCON and WSO2Con - and traveled the world conducting workshops in evangelizing WSO2 technologies. He is also the founder of the ​Silicon Valley IAM User Group, which is the largest IAM meetup in the San Francisco Bay Area.