Microservice architecture is often misunderstood and misread. The architecture promotes lightweight edge gateways and proxy processors. This very fact is misunderstood as a replacement for an API Management layer, which focuses a lot more on quality of services such as life-cycle management, fine-grained security, throttling, and a developer enablement portal.
During this workshop, we will discuss, the place of API Management in a microservices ecosystem. We will discuss the purpose of edge gateways and proxies and how that complements a well defined API Management layer, along with a couple of implementation case studies presented by AOT Technologies.
Presented by: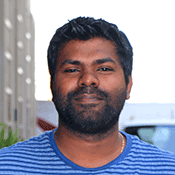 Lead Solutions Engineer,
WSO2
Vanji is a Lead Solutions Engineer and a member of the Solutions Architecture team. During the course of his career at WSO2, he has been involved in the research and development of the WSO2 Enterprise Service Bus product. Also, He is a Project Management Committee (PMC) member and a committer for the Apache Synapse Project.