Modern enterprise and consumers are increasingly adopting APIs, exceeding all predictions. It has become the 'coolest' way of exposing business functionalities to the outside world. This increase means you need to be more aware of API security. Both public and private APIs need to be protected, monitored and managed. API security has evolved a lot in the last five years and the growth of standards has been exponential. By following best practices when securing APIs, you will be able to wade through the weeds and keep the bad guys away while reaping the internal and external benefits of developing APIs for your services. This workshop will guide you through the maze of API security options and share industry-leading best practices when designing APIs with rock-solid security.
Who should attend?
Solution architects and developers who want to learn how the WSO2 platform can help you protect your precious business APIs.
Agenda
Managed APIs
OAuth 2.0
API Security Patterns
Introduction to WSO2 API Manager
Introduction to WSO2 Identity Server
Using the WSO2 platform to build API security patterns
Presented by: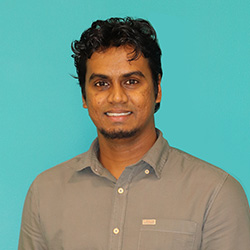 Director - Platform Architecture,
WSO2
Sameera is a director of platform architecture at WSO2. With over 8 years of industry experience, he is a member of WSO2's architecture team that drives development and enhancement of overall WSO2 platform capabilities. He is also one of the lead architects behind the WSO2 Carbon, WSO2 Update Manager, and Ballerina projects. He has also provided technology consulting on customer engagements, including Quick Start Programs, Business Process Execution Language (BPEL), and cloud projects. Sameera has contributed to a number of Apache Software Foundation (ASF) projects, including Apache Axis2 and Axiom. He also was a co-developer of Apache Rampart2. During the 2007 Google Summer of Code, he contributed to the development of JAX-WS templates for the Apache Axis2/Java Codegen tool.