Kubernetes-based platforms are becoming the de facto choice for decentralized runtimes such as microservices. APIs are the fundamental building blocks for delivering capabilities of microservices to consumer applications.
As organizations invest in Microservice Architectures (MSAs), it is important to understand how to plan, build, run, and manage API-driven enterprise applications on Kubernetes-based platforms.
In order to natively support the Kubernetes environment while adopting organizational CI/CD processes and production guidelines, API runtimes need to meet a number of best practices. WSO2 API Manager includes an in-built Kubernetes operator, supports programmability via the command-line, and provides functional capabilities to meet full API lifecycle management requirements.
By attending this online workshop, you will gain hands-on experience on how to convert key business capabilities into APIs that can be seamlessly deployed, run, and managed on Kubernetes with no hassle.
You will also learn how to:
Operate an API gateway in a cloud-native microservice architecture.
Design and deploy APIs using the Kubernetes API operator.
Integrate with organizational CI/CD pipelines.
Scale APIs in Kubernetes to meet consumer demand.
Adopt best practices from a real-world example in the healthcare industry.
Who should attend:
DevOps engineers
Full-stack developers
Prerequisites:
Docker - https://docs.docker.com/get-docker/
Install VirtualBox - https://www.virtualbox.org/wiki/Downloads
Install minikube - https://kubernetes.io/docs/tasks/tools/install-minikube/
Start minikube - minikube start --cpus=4 --memory=6144m
This workshop will be conducted via Zoom at British Standard Time (BST).
Login details will be shared once you register for the event.
Presented by: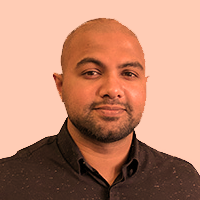 Lead Solutions Engineer,
WSO2
Chathura is part of WSO2 Solutions Architecture team. He is currently based in the UK office and mainly helps customers in Europe and the UK. He is also involved in activities such as WSO2 workshops, meetups, and trainings as a speaker/facilitator and frequently engages in customer visits in the region to help with architectural reviews and discussions. Chathura joined WSO2 in 2012 and has 11 years of experience in the industry. Prior to joining WSO2 he also has worked as a software engineer in the banking industry actively involving in enterprise application development and using middleware.