Digital transformation is no stranger to the higher education sector. As a result of the ongoing pandemic and increased reliance on distance learning platforms, the need for digital transformation has intensified now more than ever. Higher education institutions that are future-oriented and innovative need to place a greater emphasis on enterprise integration and API management technologies to provide seamless learning experiences by connecting faculty members, students, and parents.
In this panel discussion, architecture experts from our customers in the higher education industry - Ohio State University, Princeton University, and DeVry University - join us to share how they are leading during these times of change.
They will discuss:
What digital transformation means to the higher education industry and how you can expose digital services rapidly and iteratively.
Best practices and learnings on how to ensure business continuity, empower a digital workforce, and use technology to adapt to change.
How to integrate services and technologies with a variety of well established IT systems.
Common API, integration, and security patterns to get you started on this journey.
Join us for a candid panel discussion and Q&A session.
This panel will be conducted via Zoom.
Login details will be shared once you register for the event.
Panelists
George Kopf has been with Princeton University for just over three years and in that time he has spearheaded the push for DevOps processes, infrastructure as code and the WSO2 API platform. He received a degree in Information Systems Management from the University of Maryland, Baltimore County (UMBC) and a Master's in Business Administration from the University of Maryland, College Park (UMCP). His 30+ years in the IT industry include Silicon Valley start-ups, multi-national organizations, small privately held companies and consulting services. His IT experience spans non-profits, U.S. Government military contracts, financial investments, large data analytics, currency exchange and education.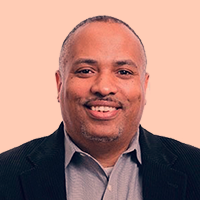 Glenn is responsible for the establishment and adherence to enterprise architectural practices, principles, strategies within the CIO's office and across the university. He and his team promote quality assurance, DevOps, AppSec, and all things Integration. Glenn is also the Chief Integration Evangelist & Leader for Integration Architecture/Platform movement, which includes his team serving as University's "ISET" and leading a cross-disciplined DevOps team that implemented and maintains the university's Enterprise Integration Platform [EIP]. He serves on the Board of Directors of the HighEdWeb Association as Vice President. For the past 25+ years, Glenn has held various technical/leadership roles at the university where he has led or been involved in some of the university's most impactful/influential efforts.
Markus Radons joined DeVry University in November 2019 with broad functional and technical experience in Business Intelligence & Analytics, Enterprise Architecture, Identity & Access Management, developed as an IT leader in various positions during 22 years at a Fortune 500 company. Markus studied Information Management at Flensburg University of Applied Sciences. His family moved to Illinois from Germany 16 years ago. Markus is passionate about bridging the gap between business and technology and believes that easy access to Data and APIs are strategically vital for digital enterprises. In his free time, Markus enjoys traveling, spending time with his two daughters, and hiking with the family dogs.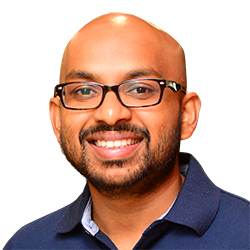 In his role, Nuwan works closely with WSO2 customers, which include Fortune 1000 companies, to design and develop highly scalable systems to meet their specific requirements. Post implementation, he takes technical ownership and is responsible for customer success of the many projects he oversees. Nuwan has over 10 years of industry experience with particular expertise across the e-government, finance, education, and healthcare verticals. He also has research and development experience in several European Union software research projects during his time at Cirquent GmbH/NTT Data (Munich, Germany). Previously, Nuwan served in multiple roles in the WSO2 Engineering Team ranging from software engineering, technical leadership, product management, and architecture.
Prior to joining WSO2 Chris worked for one of the largest UK Government agencies. He has over 17 years of experience in large enterprise software architecture, design, development, and operations. One of his most recent achievements has been setting up and leading a new integration delivery group, implementing modern DevOps practices and environments and adopting agile delivery and development practices. This team now designs, develops and operates integration platforms critical to the operation of UK government infrastructure.