Kubernetes-based platforms are becoming the de facto choice for decentralized runtimes such as microservices. APIs are the fundamental building blocks for delivering capabilities of microservices to consumer applications.
As organizations invest in Microservice Architectures (MSAs), it is important to understand how to plan, build, run, and manage API-driven enterprise applications on Kubernetes-based platforms.
In order to natively support the Kubernetes environment while adopting organizational CI/CD processes and production guidelines, API runtimes need to meet a number of best practices. WSO2 API Manager includes an in-built Kubernetes operator, supports programmability via the command-line, and provides functional capabilities to meet full API lifecycle management requirements.
By attending this online workshop, you will gain hands-on experience on how to convert key business capabilities into APIs that can be seamlessly deployed, run, and managed on Kubernetes with no hassle.
You will also learn how to:
Operate an API gateway in a cloud-native microservice architecture.
Design and deploy APIs using the Kubernetes API operator.
Integrate with organizational CI/CD pipelines.
Scale APIs in Kubernetes to meet consumer demand.
Adopt best practices from a real-world example in the healthcare industry.
This workshop will be conducted via Zoom at Pacific Standard Time (PST).
Login details will be shared once you register for the event.
Presented by: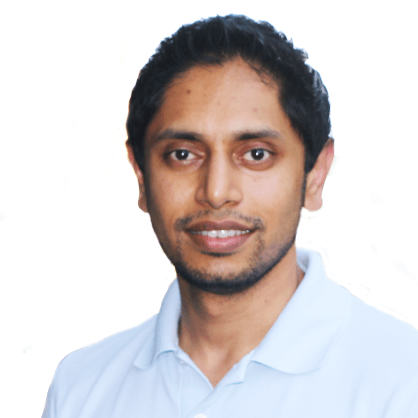 Director - Solutions Architecture,
WSO2
Chintana is a part of WSO2's solutions architecture team that provides consultancy to customers to help them identify technology requirements and implement various projects in key technology areas, ranging from integration, analytics, API management, and security. He has provided technology consulting on customer engagements including architectural guidance, integration of web services, print process automation and online management solutions.