Who is this workshop best for?
This workshop is intended for people who want to learn the complete technical scope related to integration and API management in the context of WSO2 technology. This effective knowledge transfer session will start with the basics and then delivers a hands-on experience of WSO2 products within this scope.
In addition, the instructor will provide several examples of the development of integration flows with WSO2 Enterprise Integrator and show how to publish and govern APIs in the form of managed APIs.
It will be an interactive session in a classroom setup. So feel free to join the discussions and find answers to all your questions.
Discussion topics include:
WSO2 API Manager
WSO2 Enterprise Integrator
Component Architectures of the Products
Deployment of products and scaling
API facade pattern and other ways of Mediation
API Security
Description
WSO2 API Manager is a fully open-source full lifecycle API Management solution that can be run anywhere. It can be deployed on-prem, on a private cloud, is available as a service on cloud or deployed in a hybrid fashion where its components can be distributed and deployed across multiple clouds and on-prem infrastructures. Learn more [link: https://wso2.com/api-management/]
WSO2 Enterprise Integrator, core to the WSO2 Integration Agile Platform, is an open-source integration product for cloud-native and container-native projects. It enables enterprise integration experts to build, scale, and secure sophisticated integration solutions to achieve digital agility. Learn more [link: https://wso2.com/integration/]
Presented by: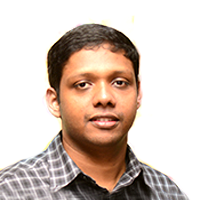 Associate Director/Solutions Architect,
WSO2
Johann is a Solutions Architect at WSO2. He mostly focuses on the EU region and has worked with numerous customers in the region and provides architectural consultancy in building their API management, integration and identity and access management (IAM) solutions. Previously Johann has been part of WSO2 API Management and WSO2 Identity and Access Management development teams. Johann has been a speaker at international conferences such as IDM White Hall UK, a regular speaker at WSO2Con, meetups, conducted several technical webinars and workshops for customers, and also delivered guest lectures at the University of Moratuwa. Johann holds a First Class BSc (Hons.) degree specializing in Computer Science and Engineering, and is currently reading for his masters from the University of Westminister, London.