Modern enterprises are increasingly adopting APIs, exceeding all predictions. With more businesses investing in microservices and the increase in consumption of cloud APIs, you need to secure beyond just a handful of well-known APIs. It brings with it a lot more internal and external endpoints that need to be secured.
At the same time, security itself is a broad area and vendors implement a number of seemingly similar standards and patterns, making it very difficult for consumers to settle on what's best in terms of API security. The vast number of options can be very confusing.
There is much to learn about API security, regardless of whether you are a novice or expert and it's extremely important that you do, because security is an integral part of any development project, including API ecosystems.
Who should attend
Enterprise, Product and Solution Architects, Full Stack Developers, IAM architects
What you will learn,
Managed APIs
OAuth 2.0
API Security Patterns
Introduction to WSO2 API Manager and WSO2 Identity Server
Using the WSO2 platform to build API security patterns
Join us for this half-day workshop starting at 8:30 am with breakfast and ends at 1:30 pm with lunch. Hands-on participation is optional, so please bring your laptop if you want to participate.
Presented by: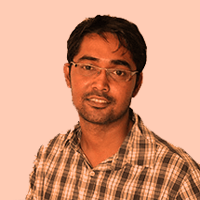 Vice President - Security Architecture,
WSO2
Prabath spent most of his time in the last ten years with the WSO2 IAM team, in developing the open-source WSO2 Identity Server (Apache 2.0 license), which is used by hundreds of top companies globally, and also within the open-source communities. As a technology evangelist, Prabath has published four books, including Advanced API Security. He has spoken at numerous conferences including RSAConference, Identiverse (Cloud Identity Summit), European Identity Conference (Keynote 2015), API World, API Strategy & Practice Con, OSCON and WSO2Con - and traveled the world conducting workshops in evangelizing WSO2 technologies.