Tech Forum
Ballerina, a cloud-native programming language
Ballerina is a new open source, cloud native programming language focused on writing microservices, especially those that compose other microservices, network APIs and data sources.
Ballerina learns from Java, Go, Typescript and a variety of other languages and is a complete programming system designed for the way we program today – network-aware, security-aware, data-aware, repository-aware, concurrent, strongly typed and chaos-ready. Ballerina has both a C-heritage text syntax and a complete graphic syntax using a sequence diagram metaphor which promotes natural concurrent programming compared to current approaches for concurrency. Ballerina has native understanding of JSON, XML and also tabular data. Ballerina is designed to run optimally in containers and FaaS-style execution environments.
Join Sanjiva as he takes you through Ballerina, a passion project with over 3 years of development and contributions from over 100 engineers at WSO2.
Presented by: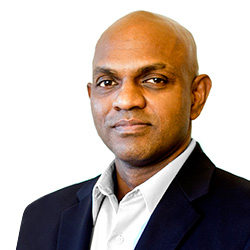 Founder, Chairman and Chief Architect
Sanjiva is a long time open source developer and advocate and is a member of the Apache Software Foundation, an emeritus board member of the Open Source Initiative, and the founder and chief scientist of the Lanka Software Foundation. Prior to starting WSO2, he worked at IBM Research where he led the development of web services standards and technologies.

New York
Tuesday, May 8
5:00 p.m. to 7:30 p.m.
Venue to be notified
Register
Book your spot for this in-person, on-site workshop. Please click here to register.