Today, transforming a conventional business into a digital one is essential to increase revenue and productivity. Integrating heterogeneous systems and building an ecosystem with integrated components is a fundamental requirement for this.
Most modern systems support integration with other systems through APIs that are exposed to well-known protocols and standards. However, it is hard to expect all existing systems of an organization to be capable of integrating with other systems. Certain legacy systems will only be replaced a few years down the line.
Therefore, the challenge is to drive all these existing systems towards integration. In this half-day workshop, we will discuss how you can use the lean, enterprise-ready, and high-performing WSO2 Integration platform to solve integration and innovation challenges that organizations face when performing brownfield integration.
Who should attend
CDOs, CIOs, CTOs, Heads of Enterprise Architecture, VP's of Engineering, Enterprise Architects, Technical Managers, and Architects
Discussion topics include:
The benefits of using open source technologies
Managing an API lifecycle with open source technologies
Upleveling brownfield integration with open source technologies
Customer identity and access management with open source technologies
This half-day workshop will be interactive. Participants can describe their current architecture, technology usage, culture, and digital transformation journey; ask questions, and learn from WSO2's experts.
Presented by: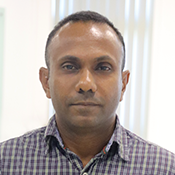 Senior Director - Solutions Architecture,
WSO2
Prior to joining WSO2 Jaminda worked at DirectFN leading the integration and distribution services of market data of stock exchanges. He holds a bachelor's degree in Management Information Systems from the National University of Ireland. Jaminda is a certified project management professional and is also an Oracle certified professional on the Internet developer track. With more than 20 years in the software industry, Jaminda specializes in financial solutions in the capital markets industry, with exposure to middleware, trading, depository, brokerage, investment banking, order management systems, low latency market data, and fundamental data services. He is also conversant in database management systems and architecting data models.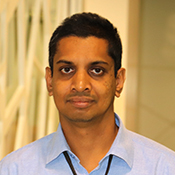 Director/Architect - WSO2 Identity Server,
WSO2
Ruwan has been Working on the Overall WSO2 Identity server architecture with key highlighted areas such as adaptive authentication framework which provides intelligence to the authentication flow and Identity analytics as well as API Integration. He oversees the architecture on performance and scalability aspects of the Identity Server to evolve it into next generation high resilient distributed architecture. Ruwan has been working with the WSO2 analytics team, bringing Machine Intelligence to WSO2 product stack, which helps WSO2 systems dynamically adapt to changing environment, helping product administrators and Dev-Ops team.